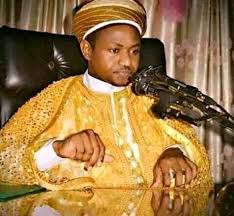 Some 24 Hours after a Shari'a Upper court in Kano has sentenced controversial scholar, Sheikh Abduljabbar Nasiru Kabara, a human rights organization has announced its resolved to appeal the ruling.
The group, Alhaqqu Human Rights and Social Justice Organization,
on Friday revealed the plan in a press briefing today in Kano.
The chairman of the group, Sa'id Bn Usman, in a said they have held several meetings with the cleric's families and his close associates on the matter adding that based on the outcome of the meeting, the group has resolved to appeal the judgment to ensure justice is served.
He further explained that they are not satisfied with the judgment as the cleric was deprived of his human rights as a citizen.
According to him, all arrangements have been concluded on the move to appeal the judgment and the public will be notified soon.