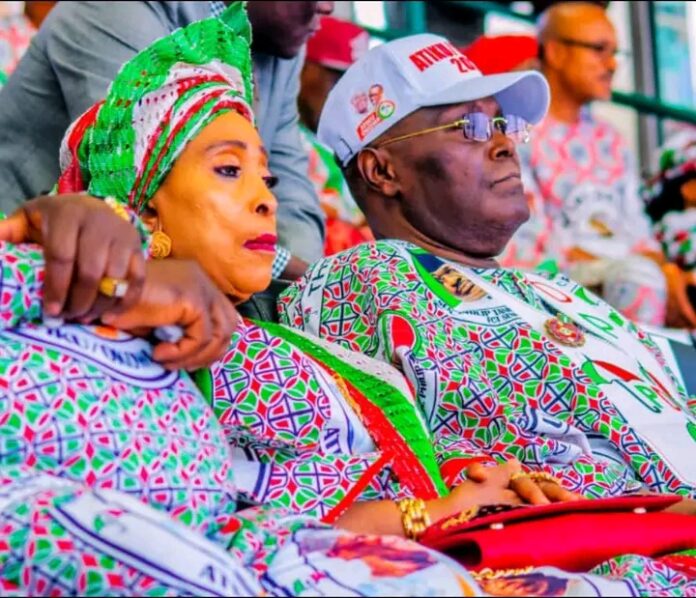 The Peoples Democratic Party presidential candidate, Alhaji Atiku Abubakar has indicated that his administration will leverage on the unifying role that the Federal Capital Territory (FCT) has been playing to fast track development of the country.
Alhaji Atiku stated this on Saturday in Abuja at the party's presidential campaign rally held at the Eagle Square, Abuja.
According to him, the FCT, is a microcosm of what the entire country represent as all ethnic groups in the nation dwell and transact their businesses there, thus bringing to the fore their cultural diversity to bear on one another.
"Nobody knows what unity in diversity means more than the residents of FCT. We live here with different religions and tribes, yet we live in harmony in this beautiful city with one aspiration, which is to develop our country.
"If elected, we intend to entrench this national unity through civic education, commitment to common good and dialogue among people," the candidate said.
On insecurity in the suburbs of the nation's capital, Atiku observes that: "in the FCT, the rural areas have become no farming zones for the residents on account of insecurity.
"If elected President, I will declare a state of emergency on security with a view to ensuring a rapid and comprehensive response to the menace of insecurity," he promised.
He expressed appreciation to FCT residents for their unalloyed loyalty to the PDP since 1999 and assured them that their loyalty will not go unrewarded, if he becomes President.
Earlier at an interactive session with stakeholders as part of the FCT PDP presidential campaign, Atiku
pledged that all entitlements, constitutional or otherwise of the indigenous people of the FCT, hitherto catered for under the administration of PDP, will be restored once the party returns to power.
"The constitution will be reviewed to accommodate your needs," he said, adding that more positions will be given to women in in line with the Beijing declaration. He, however, urged them to come out and participate in politics.
On the economy, the candidate reiterated: ''Our vision is to transform Nigeria into a modern economy that works for its people and capable of taking its rightful place among the top 20 economies of the world. My economic policy will be job centred especially for our teeming youth population."
He also assured Nigerians that his administration will work with the National Assembly and all stakeholders to initiate a process of genuine and transparent constitutional amendments, which will address the delivery of social and welfare to the States and local governments.
"We will, if voted to power, negotiate new revenue allocation formula; empower local governments; devolve issues such as minerals, mines, internal security, railways, communication, environment, land matters, etc to the concurrent list.
"Our priority will be to restore the citizens confidence in Nigeria as one indivisible ethnically diverse but strong country," while pledging to give attention to education, health, women and youth empowerment.
"Our youth, women and other are vulnerable. So also are the physically challenged, In view of these, I undertake that a PDP national government will create an environment that will provide employment and fulfilment through education, mentorship, vocational training, technology and entrepreneurship initiatives.
"We already have a plan to raise $10 billion for the above undertakings," he said.