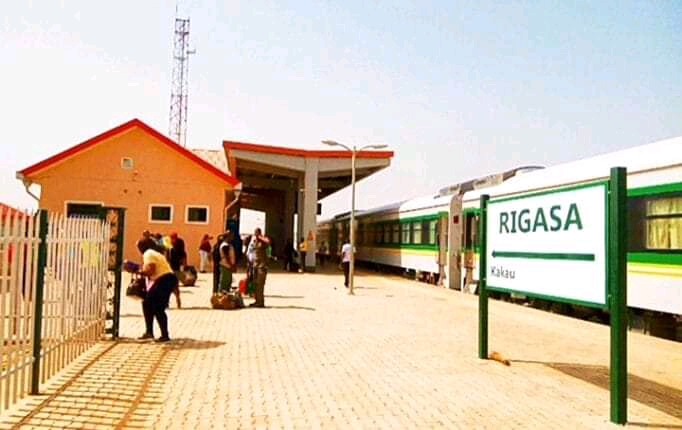 Managing Director, Nigeria Railway Corporation (NRC), Fidet Okhiria, says the federal government lost about N113 million due to the suspension of Abuja-Kaduna train services for over eight months.
In an interview with the News Agency of Nigeria in Abuja on Saturday., Mr Okhiria said the corporation arrived at the figure using the working document for earnings between January and March.
"The last time we checked, that was between the months of February and August. We have lost about N113 million," he said.
He, however, said many Nigerians also incurred some losses indirectly due to the halt of operations on the route.
"There were people selling on the train, there were people selling around the stations, and there were people that had opened shops, and people were patronising them because the trains were running.
"So those were indirect benefits and costs that have been lost to the Nigerian economy.
"More so, somebody who would have travelled from Kaduna to Abuja via train for some form of transaction and couldn't make it because the trains were not running would have also lost something.
"The economic benefits are also lost, so we should not only look at the Naira and kobo that the railway would have been able to make from it, but include all other losses by Nigerians," Mr Okhiria said.
On what to expect as the Abuja—Kaduna train resumes operation on December 5, he said," It's the same train we were using, the only difference is that the passengers have to be profiled by NIN.
"Additionally, we have put some security measures in place with the support of the Chiefs of Defence Staff, Air, Army, the I-G, and the various security departments.
"So we are all working together to ensure that the life of people and the infrastructure that has been put in place are properly and adequately protected as humanly possible."
He admonished Nigerians to own and protect various infrastructures put in place by the government.
"There is no need to destroy the things the government is doing to make our lives comfortable.
"I am saying this because of the rate of vandalism on our rail tracks. Nobody benefits by vandalising the tracks; rather, it costs us more money to come back and fix them.
"So that instead of going back to spend more money to fix the vandalised portion of tracks, we should save that and use it to better our lives through other projects for the benefit of Nigerians," Mr Okhiria said.
(NAN)