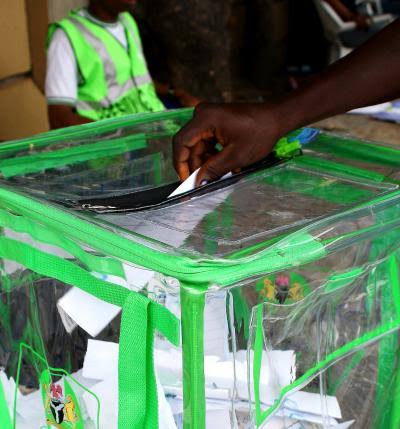 One beauty of Western liberal democracy that Nigeria is claiming to be practicing is its term limit! Without a term limit, this democracy in this part of the World will be a charade if not already. Since the emergence of APC into the affairs of the Nigerian ruling party at the center, both the party and the leader of the party took Nigeria for granted. The party, obviously, like all other parties in Nigeria, derailed from its co-mandate of serving the masses, that if one ever believed the party was formed to take care of the Nigerian masses!
At various fora, the national leader of the APC and President Muhammadu Buhari, promised it that 2023 general elections will be free and fair in anal of Nigerian elections, and we all believed him firmly. PMB made this promise both to domestic and international audiences, thus, throwing wailers into the dumpster.
Three events happened all within a week which raised our concerns to the extent of questioning PMB's moral and ethical standing position of refusal of acting against any of these principal actors, as neither of them is bigger than the party big stick, which PMB is holding as the national leader of the party (though he is a symbolic leader, as Bola Ahmed Tinubu – BAT is the recognized national leader of the APC). One wonders where PMB is when these three conspirators of truncating our 2023 general elections are preparing their action, while the national custodian is nowhere to be found.
It all started with Abdullahi Abbas, Kano state chairman of the APC when he declared that no matter what, there party, the APC, (which is also the national ruling party, thus, the party of PMB, who have been promising us free and fair elections come 2023 since last year!) will win all seats in Kano by any means. Still neither PMB nor Ganduje called Abbas to order. It is all quite like nothing happened. In the said video, Abbas claimed they have all necessary "logistics" for winning elections, thus, what are these "logistics"? In Nigerian political parlance, we all know what it means by "logistics" when it comes to elections.
The Abbas fire was flaming, then that of Ado Doguwa, the House of Representatives Majority Leader came out of the blues. Doguwa's threat was more direct and apparent in nature. The Honorable was heard saying "Ranar zabi, Wallahi, Mutum, ko ya zabi APC ne, ko ya ci Ubansa", meaning "on election day, you either vote for APC, or we will decisively deal with you." The confirmation that Doguwa was serious was his repetition of the threat in the video. Till today, neither Doguwa nor any of his foot soldiers came out to claim to the contrary of the video.
Still neither the APC nor PMB do anything to these people for best known reasons to them. As they said, silence is not golden at this time. Both the APC and PMB must come out publicly to either side with these people or with the Nigerians. One way they will side with Nigerians is by meeting appropriate parties and other relevant sanctions to these people so as to serve as deterrence to their likes in the coming days.
The golden silence of PMB and APC opened another Pandora of threat from fellow APC big wigs. If PMB claimed that Doguwa is an elected Representative (that is serving under the purview of the legislative arm of government), what of his serving Aviation minister, Hadi Sirika? Hadi Sirika at an event organized at the Hilton Hotel Abuja, sent a thunderous threat to Katsina state electorates on either voting Dikko Radda jeopardizing. In the video, Sirika claimed they (APC) have money, logistics, and people. Got employments for people, and issued threat to an unnamed individual, which everyone knows he is referring to Mustapha Inuwa (the immediate past SSG of Katsina state), that he (Sirika), Dikko Radda, and Aminu Bello Masari cannot lose elections in their local governments, and he (Inuwa) cannot visit any of the above mentioned local governments.
The APC of today lives in the shadow of violence more than the PDP Nigerian electorates truncated 8 solid years ago. It is unfortunate that PMB kept promising us that he is going to superintendent a free and fair election in 2023, but these utterances are coming from his lieutenants or die heart supporters. We all know PMB's relationship with Hadi Sirika, as well as Kano APC in general, and PMB kept mute about these utterances, neither caution these people by action or at least by words, but nothing, just typical PMB!
Just this Saturday December 10, 21st Chronicle online news quoted PMB saying "We can't win elections without unit", while PMB seems to forget that there must be purpose before people can become united, which is today missing not only at APC but all what is called political party in Nigeria.
Like him or not, this is one feature that distinguished him with PMB, that is OBJ. If OBJ were the one that believed for a free and fair election come 2023 in Nigeria, he will never let these disgruntled children of his scatter the election for him and the country no matter what. He will use both his personal big stick and the party stick to call these boys of his to order, but here we are with PMB, just folded his arms and watching his boys about to sink the ship, him as the captain idling watching them doing nothing to salvage (remember his 1984 famous speech?).
One thing I am optimistic about these people is meeting them on election day. Nigeria and Nigerian electorates will prevail that day, and we will meet at the polling booths! Then you will understand that Nigerians are smarter than what you think we are.
One of them is banking employment he secured in his constituency as a key to manipulating his constituency, then I am sorry for him, that era is over. Because the economic, political, social, and other artificial sundry hardship created by his principal changes everything in the mind of an average Nigerian. Though, he will never understand this till on the election day when the results of the elections started flirting.
This was exactly the thinking of PDP at its dying moment. They firmly believed they were doing us a favor for lording it over us! Today, Hadi Sirika, Doguwa, and Abbas, believed it was a favor for Katinawa, Kanawa, and Nigerians in general to have them in rulership positions! History will judge them worse than the PDP. Because during PDP reign, at least Nigerian can afford three square meals a day, can send their children to school, can afford security, can afford tap water, can afford medical bills. In todays' Nigeria under APC's guidance, even the President's security is under question, his health care is entrusted to foreign health institutions as well as foreign professionals, etc.
For sure, as Nigerian electorates fought PDP to its downfall in 2014/2015, APC and these people too their days are numbered too! They will never achieve their ill motive publicly or otherwise. Nigeria is bigger than these people all together, and Nigeria will prosper over them no matter what. By 2023, they will come to realize that they are the real losers not Nigeria and Nigerians. Then they might come out of their slumber and begin to respect ordinary citizens of this great country. May Allah Almighty save us from cruel rulers, Ameen.
Mustapha Maikudi Abdullahi sent this via, llccoimex@gmail.com, from Dallas, Texas, United States.