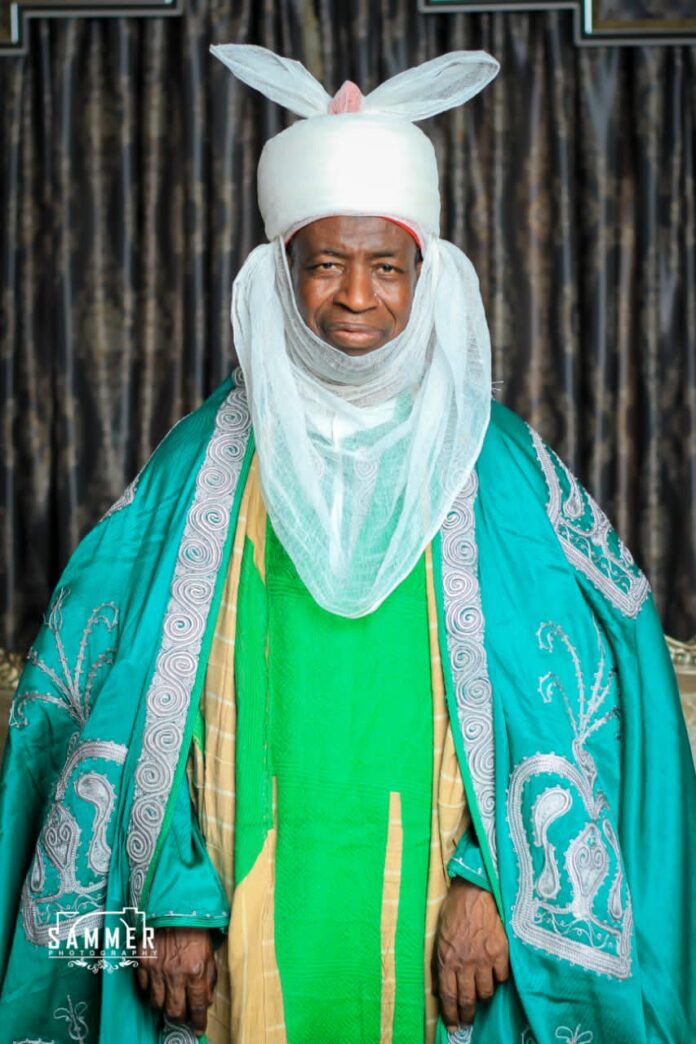 By Usman Abdullahi Koli
In our current generation, many believed that traditional leadership are conferred on people with millions in accounts, fleets of luxurious vehicles or limitless mansions in developed cities while forgetting that there are people with less wealth but are conferred with their hereditory titles. When one is opportuned position or title, the best he or she could do is impacting on the lives of people and lift them, which was why Lolly Daskal says that 'true leadership is never about authority or power but about helping others to grow'. Alhaji Ahmad Sulaiman, the present Emir of Misau is a selfless leader, hardworking administrator, courageous father, tireless philanthropist and devoted civil servant who down to his retirement has absolutely no negative records.
What makes a person extraordinary is good parental training from the scratch, Ahmad was raised by pious mother and committed father who provided them with all necessities that make life easy. Biographically, Ahmad Sulaiman was born in April of 1950 in Dagauda town of Misau LGA, he first attended Dagauda Junior Primary School from 1957 to 1960. After graduating, he spend just a year in Misau Senior Primary School and moved to Government Secondary School Bauchi from 1963 to 1969. Later on, young Ahmad attended Ahmadu Bello University Zaria where he studied Public Administration which inspired him to further his skill at National Institute of Policy and Strategic Studies Kuru in 1992. He perfectly served as Assistant Secretary as well as Secretary in many ministries and government's agencies.
From the giant strides of His Highness Ahmad Sulaiman as Emir of Misau paved way for peaceful coexistence in and around his emirate, he often go resolve conflict between farmers and herders without bloodsheds. Young ones who are the future of tomorrow are looking up to him in doing rightful acts, the kind gesture of Misau's Emir has impressed old ones in using him as example whenever they are telling stories. The best that sensible human would ever wish is leaving legacies that many will be benefitting forever, intelligent Ahmad Sulaiman is serving as the father to the fatherless and those whose parents are alive. Hence the Emirate serves as comfort zone for the impoverished, have nots and average families because their tears are wiped without publicizing on social media.
The Misau Emirate is unique amongst contemporaries due to the distinguished style of HRH Ahmad Sulaiman's leadership, despite him as an Emir, he still cultivates variety of crops not to feed his family but most of which are giving out to those in dire needs. Peace is key in bringing meaningful developments, amiable Misau Emir always preaches the gospel of harmonious living, urging inhabitants to put aside divergences and work towards what uplift their lives. An indigene of Misau that lives somewhere would testify to the fact that the Emir is indeed a blessing to all.
Furthermore, His Highness Ahmad Sulaiman is the only Emir that forwards demands, needs and aspirations of his subordinates to the authorities concerned, if one want to gain respect from him just execute projects that would end hardship of the masses. To make a person somebody is by assisting his children to get quality education, palace guards and workers are the first set of people that enjoys such privilege because their wards are enrolled in schools and they are paying nothing. Unlike other Emirates that shun those from low class or status, the Misau Emirate welcomes them because the Emir is friendly, hospitable who orders the palace guards to respect all. As we celebrate his coronation today, we hope His Majesty would not stop offering helping hands to the poor, accommodating the homeless and uniting all for developments to continue flourishing.
Usman Abdullahi Koli, writes from Bauchi State and be reached via mernoukoli@gmail.com