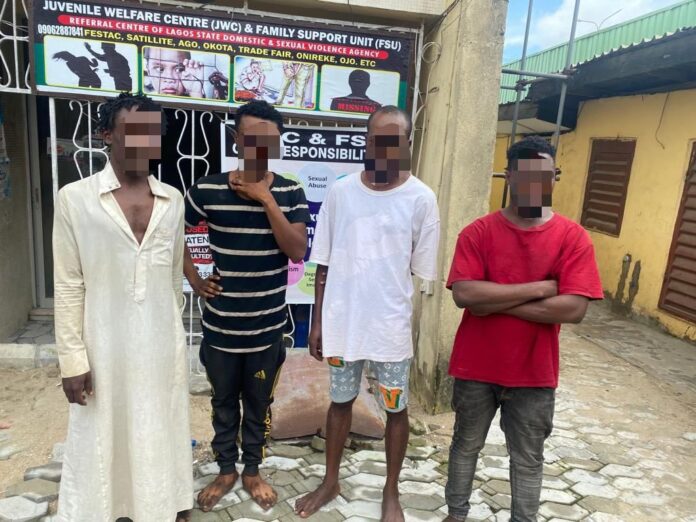 The Lagos State Police Command has arrested four men for allegedly sweelling up minors' stomach to collect alms.
Benjamin Hundeyin, a supretendant of police and public relations officer of the Lagos State Police Command, in a tweet parading the men said they inject the minors with substance that swell up their stomach.
"These men get minors from villages, get a medical doctor to allegedly inject them with substances that make their stomach swell outrageously, and parade them in road traffic as critically sick, to get alms from motorists,"
SP Hundeyin assured investigation is ongoin.