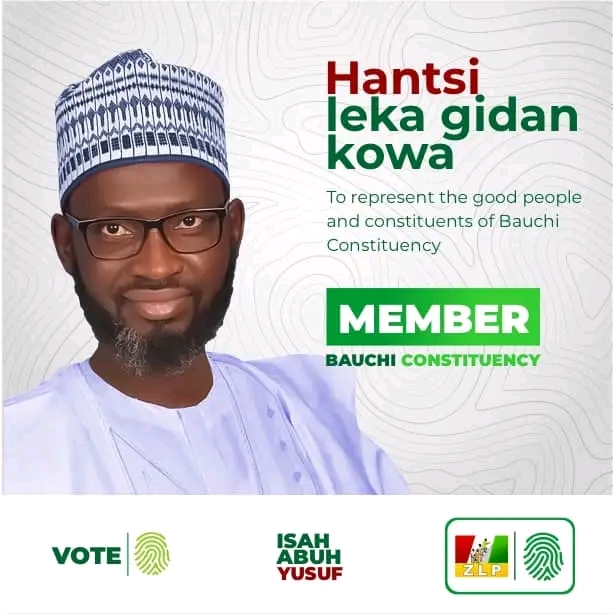 By Abdullahi Rufa'i Adamu
Testimonies, well wishes and influx of supporters have been trooping in, since after the free eye service sponsored by Honorable Isah Abuh Yousouf (Hantsi), the contestant, House of Representatives for Bauchi Federal Constituency under the platform of Zenith Labour Party (ZLP).
He flagged up a programme in commemoration of his birthday on October 1st, Hantsi sponsored 1,100 people across Bauchi Local Government Area, where among them some were identified to undergo eye service, some were issued recommended eye glasses while others were given medication — all free of charge.
The medical outreach which was carried out by professional opticians from abroad is part of Hantsi's service to humanity, aimed at easing the hardship of common people, especially rural dwellers who find it difficult to afford to pay their medical bills.
The outreach kicked-started on October 1st and 2nd in Liman Katagum where people from the town and its environs were selected. On October 3rd, it was carried out in Gwallaga area of Bauchi.
Some names are worthy of mentioning: Sa'ad Bashir, Director General of the Campaign Council of Hantsi, his cabinet: Isma'ila Alhassan Musa, Yusuf Nuruddeen and Zainab Cuba contributed contributed immensely towards the success of the programme.
Abdullahi Rufa'i Adamu
rufaiabdullahiadamu@gmail.com
The views expressed in this article are the author's own and do not necessarily reflect the editorial policy of Sky Daily