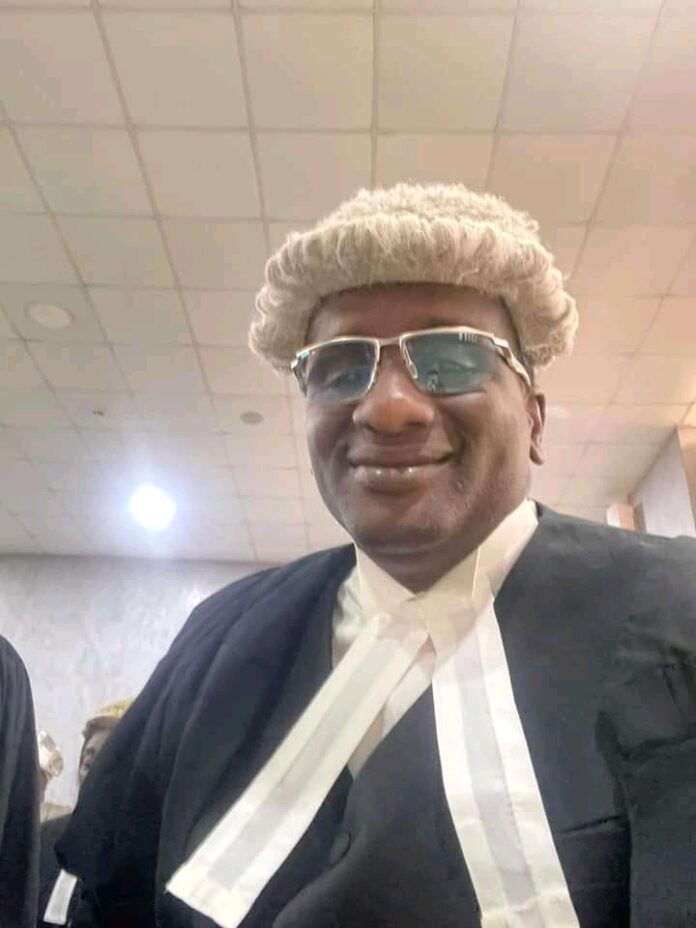 President Muhammadu Buhari has has celebrated a Kano-born lawyer, Barrister Sunusi Musa and member of the All Progressive Congress, APC for attaing the rank of Senior Advocate of Nigeria that promotes him to the inner bar.
Buhari in a congratulatory message applauded Musa Esq., saying that his "accomplishments will inspire the nation's youth,"
Sunusi, who led hundreds of young men and women, under the aegis of Nigeria Consolidation Ambassadors Network, to raise N50 million to procure the nomination form for President Muhammadu Buhari's run for office on the platform of the All Progressives Congress, APC, in 2019, is among the recent batch of SANs approved by the Legal Practitioners' Privileges Committee.
President Buhari described the conferment of the SAN on Sunusi as "a big honour and a matter of pride for you and the nation's youth who look at emerging leaders like you with hope. This will definitely create a positive vibe among the young men and women in the country.
"It is a huge honour and responsibility upon you; a reflection of your personal qualities as a lawyer and a good citizen. Best wishes for you and your future endeavours," said the President.