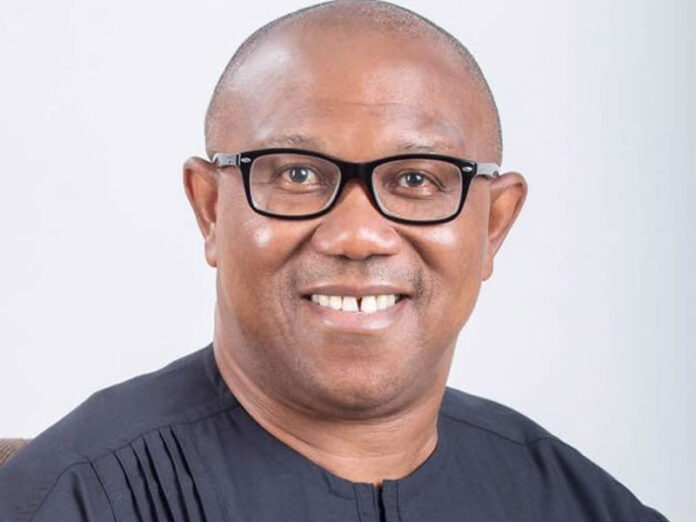 By Mustapha Maikudi Abdullahi
Sir, it is a great pleasure seeing you in the ring of our dear nation's presidential race. It is important and makes lots of our country's citizenry happy that people like you are not only in the race, but you are a leading contender of the race. Since you dumped your former political party, Peoples Democratic Party (PDP) and joined the Labour Party (LP), your politicking energy is more gracious than that of the 2019 presidential elections when you were running mate to the PDP presidential candidate, Atiku Abubakar, Wazirin Adamawa.
Sir. As we are all aware, politicking in Nigeria and Africa in general is not a small task. It really seems you are more prepared for this task in this 2023 race than the previous one of 2019, though it is highly understandable, in 2019 you were a running mate, while 2023 you are the front runner.
Sir, since your declaration and subsequent winning or more precisely, nomination by your party, the Labour Party (LP), you concentrated much of your time on one section of the country, the South-west, for reasons best known to you. It seems you and your campaign managers believe that the only factor in this electioneering is a deadly punch to the All Progressives Congress (APC) presidential candidate, Bola Ahmed Tinubu (BAT), in his front door, the Southwestern zone of the country. Sir, Lagos is the most cosmopolitan state in the country. And all the four (BAT, Peter Obi, Atiku Abubakar, and Kwankwaso) major political contenders are well footed in Lagos. This necessitates all of you, to seriously widen your political spectrum beyond the South-west. Right now, both you as the presidential candidate of Labour Party and the party itself are completely missing or in political slumber in the entire Northern part of the country despite huge electorate or voters there.
Sir, almost all other parts of the country that you deliberately refused to visit and sell your candidature to, are insinuating that you are preparing to deal with socialites, or the social media craze! If it turns out to be true, then your candidature is in an electoral deficit in catching the presidential seat sir. It seems you believe that only the urban and vocal minorities can advance your candidature and to the Aso Rock Presidential Villa. If you are really thinking along this line, it is a terrible mistake sir, and needs to be corrected urgently for your benefit and the Labour Party, as well as the Nigerian political landscape. Having you in any politicking (presidential debates) is one of the best flavours to have for the system.
Recently, PDP candidate Atiku Abubakar was in Kano visiting flood victims and made donations to Kawri Market victims. The APC candidate was also represented in Jigawa, as well as making donations to flood victims in the state. The PDP candidate was also in the South-south part of the country for support solicitation as a result of PDP's intra party crisis mending effort.
Sir, there is another serious issue which also has serious legal implications. It is the issue of raising funds for your campaign by the Nigerian Diaspora. Both the traditional and social media were full of news that you are raising funds from the Diaspora community. This fundraising already started to raise eyebrows with some legal practitioners as well as experts in the country. Some outrightly said it as illegal and against the amended Electoral Act. Thus, if it is so, you need to do the needful sir. One of the Labour Party stalwarts argued that you are "marketing Nigeria abroad"! wonders never end in Nigeria. You are not part of the current government, or delegated with such responsibilities by the government, the needful needs to be done as did by the Atiku Abubakar team.
Newspapers quoted the Atiku team as saying "Neither he nor the Atiku Abubakar Campaign Organisation has authorised any such fundraising event to be held on his behalf nor on behalf of his Campaign Organisation. The general public is hereby notified that the aforementioned Atiku Abubakar Business Supporters in Diaspora (AABSID) is not in any way affiliated or related to Atiku Abubakar and the Atiku Abubakar Campaign Organisation, and has not been mandated or authorised in any way whatsoever to represent the candidate or his campaign in any matter whatsoever…"
Sir, time is of essence in politics. Further delays will only be compounding the situation for all of us. As a politician, who was a governor before, as well as a presidential running mate, you well know all potential electorate need to be carried along, failure to do that will jeopardise your government, if you eventually form the government. This is exactly what happened to APC and PMB, during the 2015 electioneering, the then candidate of APC, General Muhammadu Buhari, ignored or sidelined the Southeastern part of the country for whatever reasons, till today, PMB as a person is politically paying for that ugly decision. As they say, a word is enough for the wise.
Respectfully, Abdullahi from Texas United States via llccoimex@gmail.com