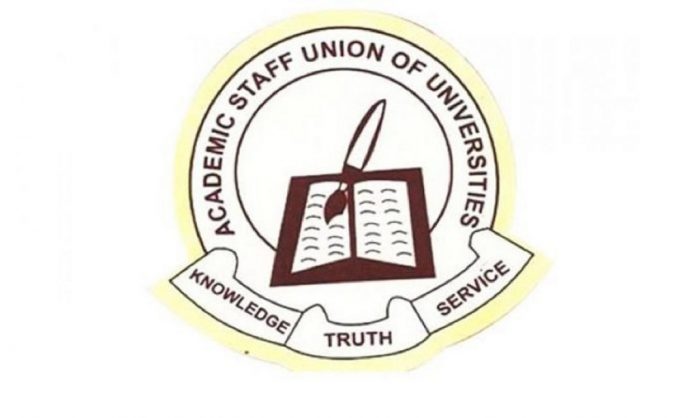 By Muhammad Umar Shehu 
The lingering strike issue between Academic staff union of university (ASUU) and the Nigerian government is quite widespread and worrisome that need due consideration why because "an investment in knowledge pays the best interest." Nigerian government have enough funds to meet the demands of ASUU since the amount they are requesting is to be use in uplifting and soaring the standard of public university in this country.
ASUU as a potent union has been fighting for quality education in Nigeria. But our successive governments have not accorded priority to the sector as a result of which the country's education system suffers from many deformities and deliberate neglect.
Nigerian government claimed they meet almost 80 percent of ASUU demands and there is no any tangible information about this claim since the Academic staff union of university as a body challenge the government about this fake claims and stated that there is no iota of truth in that information.
What so ever the case maybe, the government has to negotiate with the Academic staff union of university in bringing their lingering strike to an end and allow the Nigerian students to go back to their campuses respectively because if care is not taking this issue can easily make the students to engage themselves in any felonious acts in other to get a mean of survival since they have no where to since universities are closed in the country.
Education is not only an opportunity rather is a right enshrined to every individual in this great country and everything concerned with knowledge and education should be treated extremely with conscience and matter of urgency and there is an old adage that says "when you pick a book, you will have to drop a gun."
Federal government is owing ASUU since 1992 till date and the strive is not just a battle between the body and the Nigerian government but rather is a struggle to maintain the survival of public university in Nigeria. Why because many state universities may not be what they are today if not for the struggle of ASUU as a strong union through the establishment of Tertiary Education Trust Fund (TETFund).
ASUU deserves an accolades and thumbs up from the Nigerian students since, they endured all the hardship and the turmoil to struggle for the survival of education in Nigeria and most importantly they are not doing it for themselves rather they are doing it to the children of the poor masses. Atleast through the struggle of ASUU children of the poor can be able to attend public institutions in this country.
Nelson Mandela remind us that "Education is the most powerful weapon which you can use to change the world." So tell me how can we change our country through the use of education as a tool while our government closed our institutions for have a decade? In my opinion, Nigerian government should do the needful in meeting the demands of ASUU so that our children will go back to their campuses.
"Show me a family of readers, and I will show you the people who move the world." That's what Napoleon Bonaparte said concerning education as a tool for national development. So tell me is the government ready to uplift this nation by giving it's citizens good and quality education?
Food for thought!!!
Muhammad Umar Shehu
Can be reached via
Umarshehu887@gmail.com 08035794769