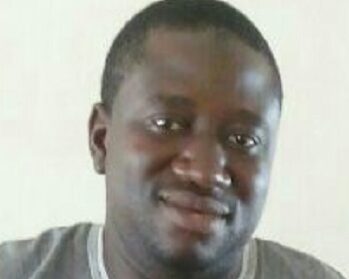 By AbdulRahman Agboola
The simple things we ignored & refused to address, raised their mentality towards the warped logic that they practice a better Religion than others.
The audacity to preach against Islam in their Worship Centres has truly emboldened them to plot against anyone considered a dedicated Muslim in charge of positions of authority.
They succeeded against Tafawa Balewa, the unconsciousness of Muslims towards their plots with their International Conspirators against Islam in Nigeria, made the Muslims throw up a Northern Christian – Yakubu Gowon as Head of State(The Consequences Led To Christian Dominance & Poor Treat Of Muslims In Plateau, Benue, Taraba & Communities In Adamawa States.
They succeeded against Murtala Muhammed, same unconsciousness made Muslims throw up Olusegun Obasanjo as Head Of State(Consequences Also Led To Overwhelming Dominance Of Christians In South West, With Lagos State as an exemption under Lateef Jakande)
They succeeded against Abiola, they blackmailed him that he drowned a Ship Containing Bibles Meant For Free Distribution Across Nigeria) They succeeded through the unconsciousness of the Muslims and recommended Shonekan as Interim Government Head until Abacha took the baton.
When Yar'Adua was ill, they prayed at their Worship Centres, days & night for his death, so that Jonathan would take over, Yar'Adua died and Jonathan completed his tenure. Jonathan had the backing of Muslims who bought propaganda against Buhari in 2011, they called Buhari a fanatical Muslim, A Fundamentalist & other unprinted names to curry favour for Jonathan, the unconsciousness of Muslims still made it happen.
In 2015 General Elections, Tinubu would have been the running mate to Buhari, with the understanding of their plots, Tinubu nominated Osinbajo to take the slot, Buhari & Osinbajo are in power, Buhari is still not loved nor respected by them.
When Buhari was ill, they replicated their evil wishes in their Worship Centres as they did during Yar'Adua, Buhari is still alive and they have sworn among themselves that a Christian Must Succeed Buhari in 2023.
The only impedance to their machinations is Asiwaju Bola Ahmed Tinubu, whom they disparaged his image and conspired with the unconscious Muslims to make him lose the APC Primaries to either Osinbajo or Amaechi, both are very Dear to the heart of Buhari, the rest is history.
Now to the Muslim-Muslim Ticket, Why Are They Against It?
They hate to hear that A Muslim is in charge of Leadership anywhere in South West because they want to Evangelise the whole of Nigeria.
Schools and Offices are designed to favour their Worship on Sundays, Muslims don't regard it as a problem, they take it as a sense of superiority of their religion. That's the design of the colonial masters, they don't want this to change.
They already succeeded in eroding several Islamic Orientations from the younger generations in Southern Nigeria among the formally educated ones, polygamy is becoming an unwelcoming situation among formally educated Yoruba Muslims, our fashion sense & ways of lives now tailored towards their adulterated scriptural views, majority are becoming nominal Muslims & high conversion from Islam by ladies & young guys who now see alcoholism & immodest behaviours as ways of lives.
The Northern Muslims mostly don't regard Yoruba Muslims as dedicated Muslims on the account of our deep rooted relationship with the people who take our Religion as lies & sports, they want us to respect the fact that Whosoever believe God bears a Child is in the category of a Kafeer – An Unbeliever, are the Northern Muslims not right, that's why they don't hide this as a RED LINE in the North, despite the Yoruba Muslims regarding them as people classified as the People of the Book, majority among them hate Islam with all their hearts and pretend to be partners in progress, if they love us as they claimed, why would any sane person in Yoruba Land oppose Asiwaju Bola Ahmed Tinubu on the account of Religion?
Tinubu's Wife & Known Children are Christians, they go to Church regularly, they want him to pick a Northern Christian as running mate, just to continue with their the plots to Evangelise the North, they plot to have a Church every 50 Metres across the Northern Nigeria and they are succeeding already. In all the years of Tinubu in public & private lives, his core associates are they more of Muslims than Christians? The same Christians rallied themselves to ensure he bowed to their demand for a Christian to succeed Fashola as Governor Of Lagos State, what can really satisfy these Pentecostals?
They wanted a Christian Governor in Kaduna & Nasarawa States, but they can't let a Muslim Become Governor in Taraba & Plateau States. They don't want a Friday to become a work free day, because it will validate Islam as a dominant Religion in Nigeria.
Have We Not Suffered The Consequences Of The Directives In Quran 3 Vs 28 Enough? At every given opportunity, they gives priorities to their religion than the blood ties they shares with us.
As a Yoruba Muslim, are you not made to feel your practice of Islam is different & better than the way they practice Islam in the North, if you continue to believe this blackmail & orchestrated plots to divide the Muslims in Nigeria, check your Iman In Allah very well. They spread the unfounded notion that Norther n Muslims don't follow a Yoruba Muslim as an Imam in the North, if you believe this again, check your Piety.
They are quick to blackmail us that we planned to "Islamatise" Nigeria, while they hold serious plots against Islam. Is population of Christians in Kwara State up to 35%, yet a Christian once ruled Kwara State and Muslim/Christian has been the formula over the years. Have we not really given them more dues that they deserve in Yoruba Land?
Whether Tinubu Win The 2023 Presidential Election Is Not A Major Concern At The Moment, Let's Address Why The Pentecostals Are Always Plotting Against Islam In Nigeria.
A Muslim Can Only Be Better Than Another Muslim In Piety & True Worship, Not Eye Service & Ignorance.
AbdulRahman Agboola
Email: nycnpro@gamial.com
The views expressed in this article are the author's own and do not necessarily reflect the editorial policy of Sky Daily