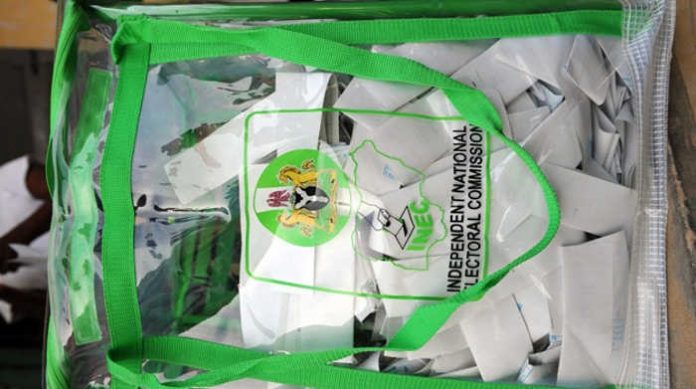 By Abdulrahman Yunusa
As far as Democracy is concerned, Nigeria would forver be govern by Northerners. Either directly or indirectly. Not because they are politically astute better than the rest, but quite sure because of the large number of voters the have at their disposal.
As they say, " Democracy is the game of numbers " this assertion can be attested by any living soul living in Nigeria for throughout years of political games in Nigeria, the North has ever being topping the rest of the regions in numbers. Despite the problems bedeviling the northern region, when it comes to politics, the permutations often be in their favor.
It's either them or anyone that they choose to side with. History is with us and we can peruse through it and grapple the meaning of the mighty political North. Perhaps we may have bad political players or actors in the regions but inspite of that their interest and relevance becloud that of anyone.
Therefore, at this moment, you can campaign against any Northern candidate, but be wary of going too far for you can't make it singlehandedly without the " vote banks ". So while criticizing Atiku or Kwankwaso in favor of Obi or whatever the candidate you may wish to side with, don't castigate the North harshly because the are determinants of your fate politically.
However, in the quest of fairness and justice in the realm of politics, I can see nothing bad with anyone clamoring for Zoning or power shift/Rotating among the six geopolitical zones we have, because thats the only way to tame the issues of Marginalization and Islamization agendas.
Thus, to make North an object of ridicule for the sake of political loggerhead you have with any other northern candidate, is akin to sending of open invitation of political hurricane that would consume you and the region you are backing for, because when the North intend to do without you and chose to go side by side with other region then I can say you are politically dead.
Northerners might be an epicenter of poverty, Illiteracy and crisis for some quite reasonable years, but denying them one thing of which they are the best at it meaning " Politics ", it's absolutely a great injustice to one conscience.
Hence, for the simple reason that they have championed that course over years at any length and to take this credit away from them over night would definitely be tough task for one to achieve. To say North is indispensable in the realm of Nigerian is utterly understatement.
For that, you are free to endorse anyone of your kinsmen – be it Peter Obi, Tinubu, Osinbajo or whatever you like to choose but make sure your political calculations cut across broader area of which North to top the calculation must be inevitable.
All we pray is to have someone that can unite, restore, develop and uplift the country. Someone that can be a source of prosperity and national progress is all the eye and yearn to have as a president. Let's shun the question of sentimentalism and regionalis and put the image of Nigeria in to concern.
May Nigeria and Nigerians win at last.