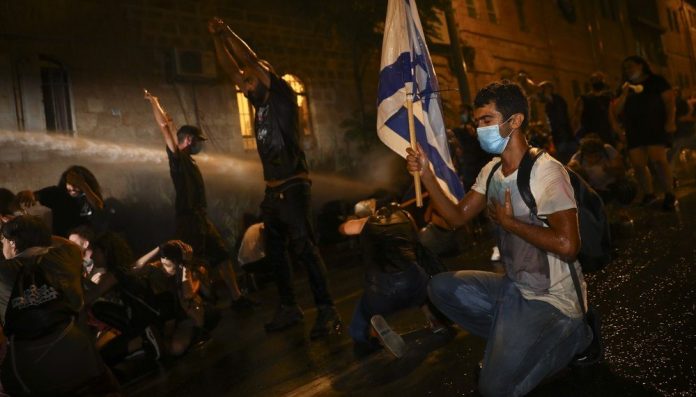 Thousands of Israeli Jews are due to hold a march through Muslim areas in Jerusalem's Old City amid Palestinian warnings it could trigger violence.
The annual event comes at a time of particularly high tensions following months of deadly incidents.
The march takes place on Israel's Jerusalem Day, celebrating its capture of East Jerusalem in the 1967 war.
Israel regards the whole of Jerusalem as its capital, something rejected by most countries and the Palestinians.
The status of the city goes to the heart of the Israel-Palestinian conflict. The Palestinians claim Israeli-occupied East Jerusalem as the capital of a future hoped for state of their own, though Israel says the city will never be redivided.
Last year, a devastating 11-day conflict between Israel and Palestinian militants in Gaza erupted on Jerusalem Day when Gaza's Hamas rulers fired rockets towards the city after Israeli police and Palestinians clashed at a holy site in the Old City.