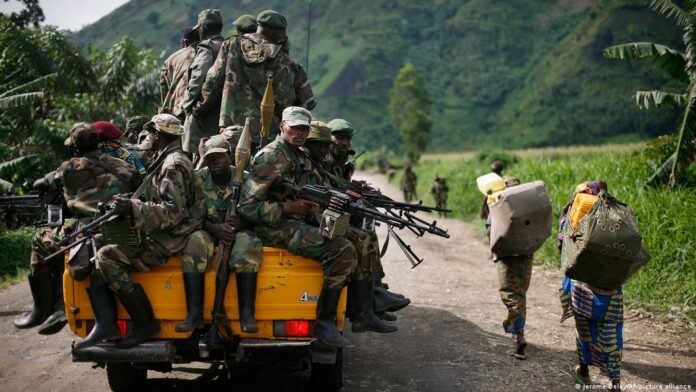 Rwandan President Paul Kagame held a phone conversation with his Democratic Republic of Congo counterpart Félix Tshisekedi along with the African Union chairman Macky Sall amid cross-border tensions.
Democratic Republic of Congo accuses Rwanda of supporting the M23 rebels in renewed fighting in eastern Democratic Republic of Congo, allegations which Rwanda denies.
Thousands of people have fled their homes as the Congolese army battles the rebels in North Kivu province.
African Union chairman Macky Sall encouraged Angolan President João Lourenço to continue mediating on the issue under the regional International Conference on the Great Lakes Region.
Macky Sall had earlier expressed grave concern at rising tensions between the two countries. He appealed for dialogue to resolve the dispute.
Last week, Democratic Republic of Congo suspended flights to Rwanda.