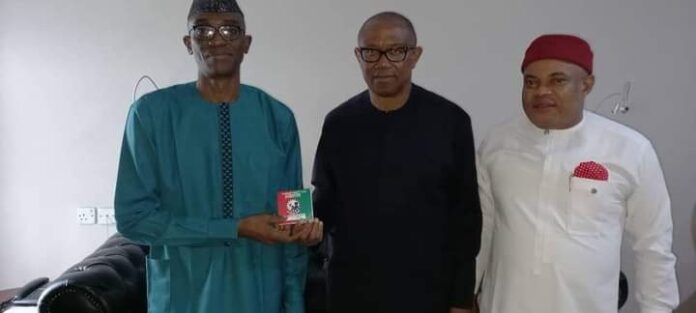 Former Anambra State governor, Peter Obi, has announced his membership of the Labour Party.
Obi resigned from the Peoples Democratic Party on Wednesday.
Announcing his new party on Friday, Obi said, "For me, the process of achieving our goal is as fundamental as what one will do thereafter.
"Therefore, I have chosen a route that I consider to be in line with our aspirations and my mantra of taking the country from consumption to production; and that is the Labour Party which is synonymous with the people, workers, development, production, securing.