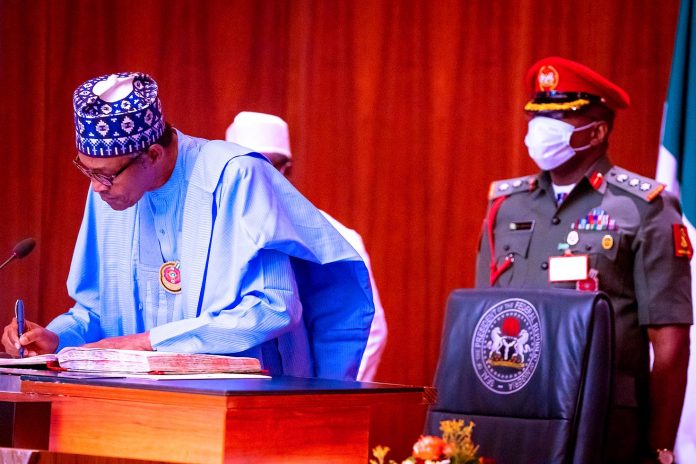 President Muhammadu Buhari has signed into law, three bills aimed at improving the anti-money laundering and counter-terrorist financing/proliferation financing framework in Nigeria.
The bills are the Money Laundering (Prevention and Prohibition) Bill, 2022, the Terrorism (Prevention and Prohibition) Bill, 2022, and the Proceeds of Crime (Recovery and Management) Bill, 2022.
President Buhari while signing the laws yesterday at the Council Chamber, State House, Abuja, said the bills were in tandem with this administration's commitment to fight corruption and illicit financing activities, as well as critical to the governance agenda and the development of Nigeria.
President Buhari commended the National Assembly for the tenacity, courage and commitment in ensuring that Nigeria put in place effective measures to address the menace of money laundering, terrorism, and its financing.
He lauded the Assembly under Senate President Ahmed Lawan and the Speaker, Femi Gbajabiamila and their colleagues for responding to his request.