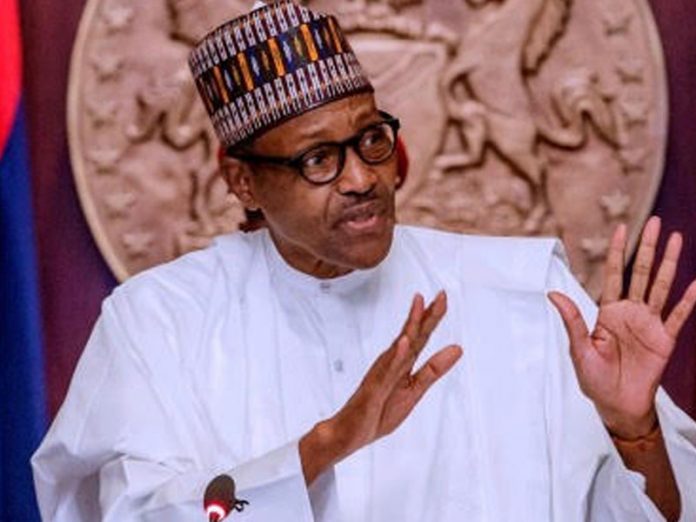 President Muhammadu Buhari yesterday commended the Nigeria Navy for improving maritime security in the nation's waters, prompting the delisting of Nigeria from countries affected by sea pirates.
President Buhari, represented by the Minister of Defence, Bashir Magashi, expressed delight with the development while addressing participants at the International Maritime Conference held in Onne, Rivers State.
The conference was organized by the Nigeria Navy to commemorate its 66th anniversary.
The News Agency of Nigeria reports that the International Maritime Bureau had on March 3 removed Nigeria from its sea piracy list.
The president said the country was able to exit the list through the collaborative efforts of the Nigeria Navy.
President Buhari also expressed delight that about 35 foreign navies had agreed to partner Nigeria's navy to further secure the Gulf of Guinea maritime space.
Meanwhile, the Nigerian Army has debunked the report alleging that some Nigerian villages were attacked by Cameroonian separatists on Sunday.
The Director, Army Public Relations, Brigadier General Onyema Nwachukwu refuted the claim in a statement yesterday in Abuja.
Onyema Nwachukwu said the Nigerian troops deployed at Danare received information on Sunday morning about the said attack contrary to the misinformation.
He said the troops immediately mobilized to Bashu community, which was allegedly under attack.
He added that on their arrival, it was revealed that Bashu was not under attack and no external incursion was recorded; rather the separatists attacked two communities located in the Republic of Cameroon.
He said the attack was therefore not within Nigerian territory as claimed.
Nwachukwu urged members of the public not to panic by disregarding the said information.