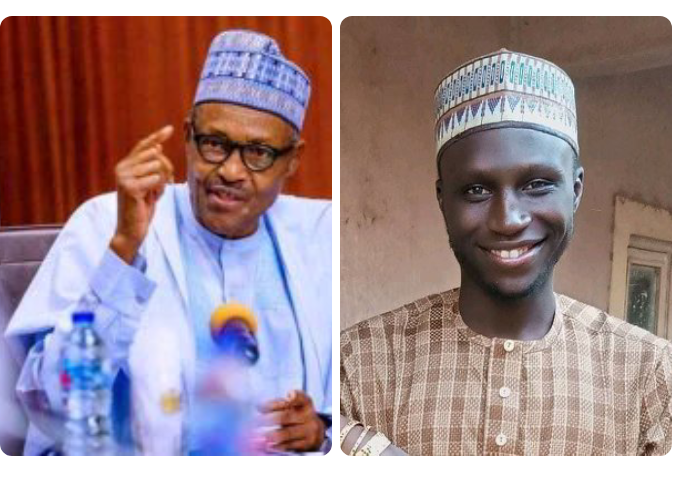 By Abdulrahman Yunusa
Downplaying, mishandling, neglecting and mischievously underrating such an unprecedented public trust by someone who claimed to have knows it all and claimed to have had the capacity of righting the wrongs of the pass, is totally an unbecoming, odd and archaic attitude to his personality. In addition it's an outright setback to the people he misgovern and dumped.
Hence it's quite undeniable fact, that since our transition to democracy we have never witnessed a person that enjoyed such blind support and unadulterated love from the lower class citizens who constitute almost 90 % of our population as Buhari, but alas, what we got from him is absolutely the opposite what he anticipated in him.
Therefore, Witnessing a failed govt under Buhari watch is one of the most shameful thing ever to his political and life career as a someone who had spent years launching a drastic missiles of criticism to those who preceded him in leadership. And its also a tough lesson to all who canonize him and painted him all radiant colors prior his ascention to the throne.
This is not the fist time Nigerias are witnessing such tragic moments of torrential attack from bandits and other terrorist who are observing their heinous acts with impunity under his administration. If our psyche can serve us well, we can recall the moment of which on numberless times those bloody imbeciles are attacking Kaduna- Abuja road consecutively and some parts of other precarious states respectively, though without them being viciously challenged.
The most annoying part of the event is when I realize that the man in charge of our ship was once a Military administrator, Ministry and a holder of sensitive position in the country, in spite of his experience in security and national affairs, yet he keeps showcasing such nonchalant as well as " I don't care attitude " to the millions masses that entrusted him with their mandates.
With regards to the above fact, I can say the least emphatically, I pity him and those who surrounded him at this trying times. Those who despite the grimy and bloody scenes dominating our daily news, are still protecting him against public uproar and criticism for a temporal worldly gain. Because, if care is not taken they would be his permanent allies even in his final abode.
There is however as a slit of chance to the man in question, someone who is synonymous to failure and absurdity in governance to right his wrong by effectively utilizing his last living opportunity at hand . He should try as much as he can to restore order before he vacate from his position though that won't change the fact about him that he is an embodiment of failure and incompetence at all ramifications only if one is not sincere about himself.
But if changes appears to no avail under his watch despite his false claim, lies, half truth and concocted tales of which he deliberately used against to clinch his presidential long term ambition in the past, then the everliving witness of all the unfolding events ( Allah ) is enough to serve our witness.
To that end, Buhari shall definitely stay before him and give the account of his actions and inactions with no one shielding him against his grave mistakes, and thus that way he would be judge accordingly and meet his just final verdict from the master of all fair judges.
Notwithstanding, of all the gloomy, hazy and tattred paths we are going through these days, we are still optimistic that with pervent prayers and mindset changing we can get the dream of having a better Nigeria actualize in the hands of some spiritually blessed yet unknown hands who would lead us in near future.
Meanwhile we can't stop saying Buhari is the worst disaster to have ever befall Nigerians. Still, we pray the change is imminent, may this unfavorable scenes be the last trial of achieving a greater success as a country.
May Nigeria succeed against it bedeviling odds .
Abdulrahman Yunusa is a political and social affairs analyst, he writes from Bauchi and can be reached through abdulrahmanyunusa10@gmail.com