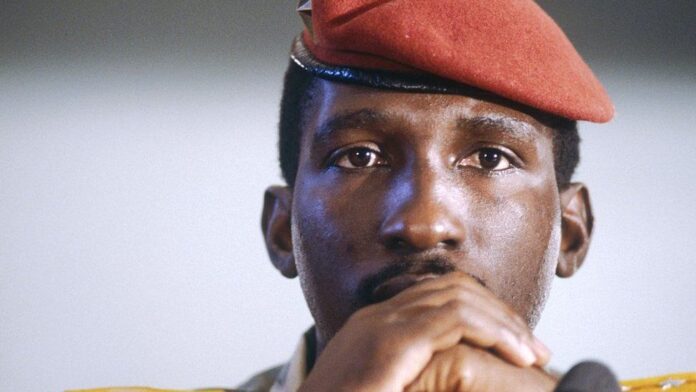 Burkina Faso's former President Blaise Compaoré has received a life sentence in absentia for his role in the assassination of Thomas Sankara, his charismatic predecessor.
Thomas Sankara, aged 37, was gunned down along with 12 others during the 1987 coup d'état that brought Blaise Compaoré to power.
The pair had been close friends and had jointly seized power in 1983.
Thomas Sankara remains a hero for many across Africa because of his anti-imperialist stance and austere lifestyle.
After seizing power at the age of just 33, the Marxist revolutionary campaigned against corruption and oversaw huge increases in education and health spending.
The prosecution said Thomas Sankara was lured to his death at a meeting of the ruling National Revolutionary Council.
According to ballistics experts who testified during the trial, Thomas Sankara was shot in the chest at least seven times.