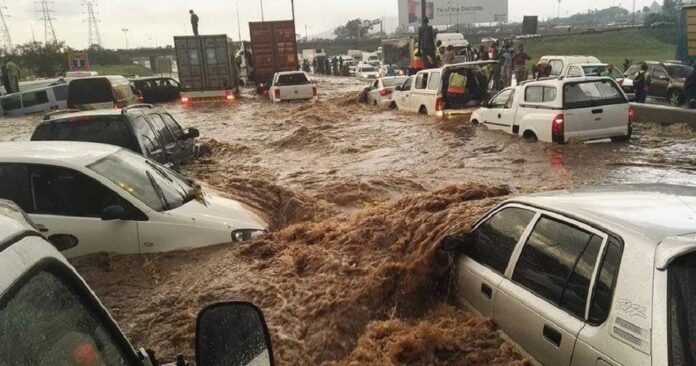 The death toll in the South African province of KwaZulu-Natal has reached more than 250, after devastating floods wreaked havoc in the area.
Local authorities are calling for a state of disaster to be declared, after some areas saw months' worth of rain fall in one day.
Mudslides have trapped people under buildings, with more floods expected.
There are reports that the rescue effort is being hampered by poor visibility as a helicopter continues to bring people back to safety.
Yesterday, reporters witnessed one such search operation for a 10-year-old girl who was part of a family of four swept away on a flooded bridge.
Community volunteers waded into the muddy river, taking turns to hack away at the branches using machetes and removing debris and rubbish that had washed downstream.