In a memo issued by Otive Iggbuzor, PhD Chief of Staff office of the deputy president of senate, political appointees willing to contest 2023 elections, are urged to tender their resignation letter.
The memo dated 30th March, 2023 obtained by SKYDAILY "draw the attention of all political appointees who are delegates to the state House of assembly, house of representatives, senate, governorship and presidential primaries election, including those who are holding positions in the party, to please put in their resignation letters,"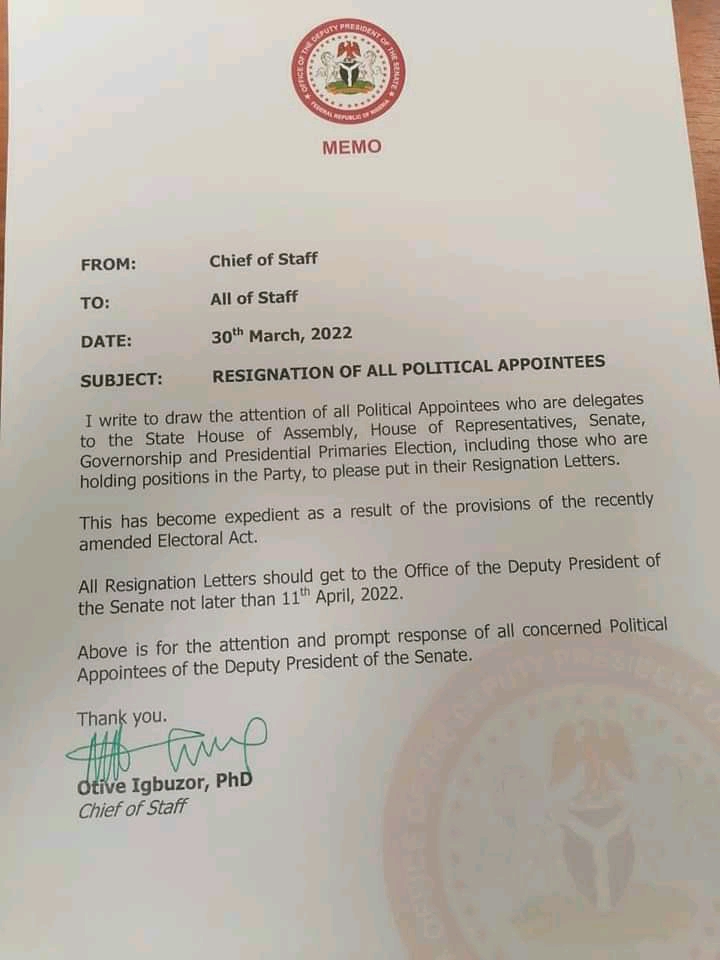 According to the memo resignation letters should be finalized to the office of the deputy president of the senate not later than 11th April, 2022.
Igbuzor further explained the resignation is in compliance of the signed 2022 electoral act.
"This has become expedient as a result of the provision of the recently amended electoral act."