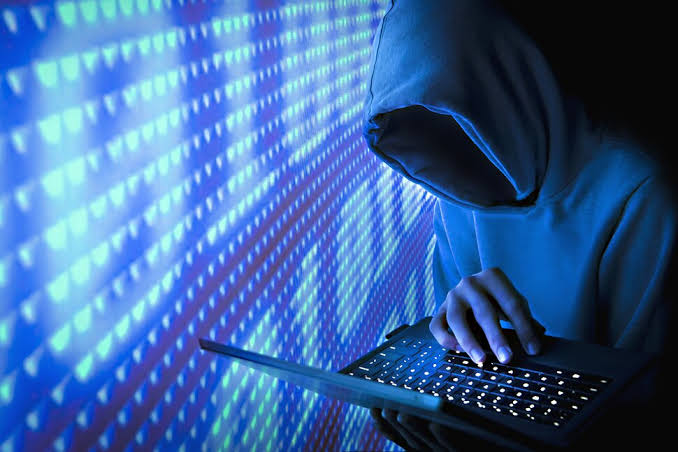 By Muhammad Umar Shehu and Dangana Henry Joseph
Nigeria is engulfed today by an evil which is commonly found among the youth and students who are the future leaders of this great country.
But instead of striving to succeed and make it in life through hard work and legal means, some of our youth and teenagers have found themselves involved in yet another evil that is even getting more deadlier than the Boko Haram challenges facing this country.
The original intention of yahoo was an online platform that allows it's users to source for information that would be of importance to them ,this could be in terms of academic research, businesses and social interactions.
Today, the yahoo platform has become a menace that is eating the economic well being of citizens of this country and the country itself.
Every now and then financial fraud are been committed by this yahoo boys who are involved in hacking people account and defrauding them of their hard earned money.
Because of the devastating nature of Yahoo boys activities in the country just on Sunday in Abuja as reported by the national dailies, how yahoo boys wanted to forcefully have access into an estate in Abuja.
Over 40 suspected Yahoo boys who attempted to breach the security of an Abuja Estate in the early hours of Saturday, Mab Global Estate were denied entry as residents feared they had sinister motives
The suspected internet fraudsters, known in local parlance as Yahoo boys, all dressed in white attempted to gain entrance into the estate around 11:45 pm but were prevented entrance by the combined team of security personnel at the gate.
Asked where they were going, they could not provide the requisite information on the particular house number that was expecting them so the estate security turned them back.
Hours later, they returned in a convoy of 15 cars carrying over 40 people in white around 2:30 am
Security personnel said that they became aggressive as they attempted to forcibly penetrate the estate.
The suspected internet fraudsters and ritual killers most of who were hanging leather bags suspected to be holding dangerous weapons insisted that they were going to attend a birthday party at plot 312 Gold Street.
Curiously, the particular residence is in the vicinity of the Embassy of the Democratic Arab Republic located within the estate.
The security men were adamant in their resistance saying 312 was a private residence and not a commercial apartment building.
But the suspected fraudsters insisted that the gate must be opened even as they started a struggle with the civilian security men,
An agitated Chief Security Officer of the Estate Mr. Denis Omala, had to call in all his men numbering over 50 to prevent them from breaching the peace of the estate.
The Chairman of the estate, Mr Ihedioha had to rush to the gate late in the night to ensure that the young men were turned back as their intentions were not known.
Ihedioha urged the residents to be more vigilant because of the recurrent attempt to breach the security of the estate lately.
As secured as the estate was and it's closeness to an embassy, yet the fraudsters wanted to forcefully have access into the estate on reason base known into them.
To completely tamed the menace of Yahoo boys in the country, the anti graft agencies should synergised with other security agencies to completely defeat the evil of Yahoo boys in the country.
Furthermore, the security agencies should be trained on how to make use of modern technology devices been used by developed nations in fighting cyber crimes.
Also, there should a secrecy among the relevant agencies regarding their mode of operation. This would help them achieve much without having informants of Yahoo boys among them.
More also, there should be a strong and punishment and penalty on whoever that is caught in the act no matter who he is and his position.
Why put a key to your happiness in someone else's pocket? Is it most to rained on anyone parade for your daily routines. Thus, never put someone in a hard situation because of your iniquitous acts.
This issue of Yahoo boys and G plus is almost everywhere in this country, since everyday we see this felonious acts at the front pages of a newspaper so why not change the narration? and have better society.
I Wonder what's going on in this country everybody wants to be rich and wealthy enough at any cost without thinking about the danger he will put somebody's life at.
Nigerians at this worsening situation deserves a better cyber security that can bring an end to this felonious act of fraudsters bedevilling this country because this unlawful actions is almost everywhere in this country.
This is a high time we tackle the menace of Yahoo boys in this country because if otherwise this iniquitous acts will keep on going in this country and will expose others to doing this act for them to get quicker money.
Everybody wants to get easy money that he didn't work for so why put someone life at risk to make your own life better. Hence after all the struggle we all die.
Yes, tons of issues are bedevilling this country but this menace of Yahoo boys is becoming frequent and topical in this country why because some even go further to sacrifice their relatives, friends and family for them to do rituals and get rich quicker.
This act of Yahoo is the ubiquitous community-based disorder that is baffling our generation and we need to set some measures to weep it out in our society and make our society great and better again.
To my fellows please shun this iniquitous act of Yahoo boys and other social vices that can lead to destruction of our dear country Nigeria.
Muhammad Umar Shehu and Dangana Henry Joseph
Umar and Dangana can be reached via umarshehu887@gmail.com 08035794769
Josephdangana2021@gmail.com
The views expressed in this article are the author's own and do not necessarily reflect the editorial policy of Sky Daily