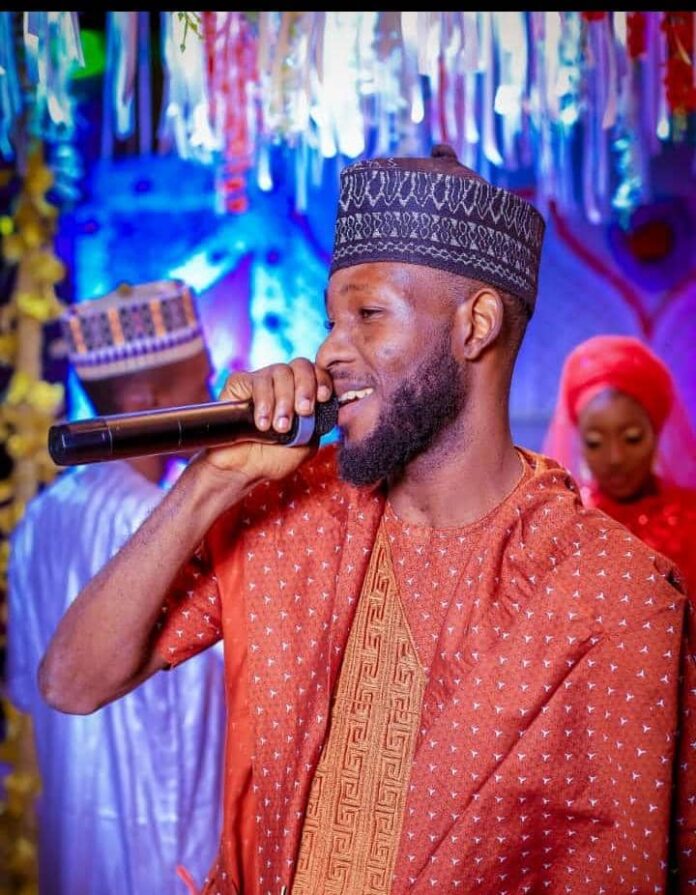 By Usman Karofi
An upcoming Kannywood singer, Ahmad Delta says if he were to choose a wife among Kannywood actresses, it would definitely be Aisha Humaira.
Ahmad Delta revealed this in an interview recently with SKY DAILY where he spoke about his growing up, journey into the music industry, challenges and aspirations.
SD: Can you tell us about yourself?
Delta: First of all my name is Ahmad Idris. I was born and raised in warri of Delta state. I did my primary and secondary school all in Delta state before i moved to Sokoto to continue my education.
SD: How did you start music?
Delta: I have passion for music since my childhood, but the first time I entered the studio to record a song was in 2009 when I sang a wedding song for a friend's sister and from that moment, I've been active in the industry to date.
SD: As a singer in the Hausa music industry, what do you think are the biggest challenges the industry faces?
Delta: The biggest challenge singers face in the industry is the lack of support and acceptance from the general public.
SD: Technology has disrupted the nature of the industry. Some years back a singer mostly generate revenues on number of CDs he sold, but with YouTube and other streaming services that method is no longer feasible. How do you people handle that ?
Delta: Technology has disrupted the status quo of the industry. A few years back we sell CDs to generate money, but now it's no longer feasible. But even though we don't sell Cds like before, new digital platforms are giving singers a medium to sell themselves and get some tokens for that. Platforms like Youtube, audiomack, Spotify etc
SD: Most of your Music videos recently are directed by Aminu S Bono, why do you like working with him?
Delta: Aminu Bono is a man that has stood with me since the beginning, he has given me a lot of support and courage to be where I am today. That's why whenever I'm on a video project he's always the one I love working with.
SD: If can you marry a lady from the Hausa music industry, who would you choose?
Delta: If I were to marry a lady from the industry it's Aisha Humaira. My reason for that choice includes, Aisha is calm and she's someone who understands life from different perspectives. She's not the only one that understands life within the industry but she's just my number one pick.
SD: When should your fans expect a new album from you?
Delta: My fans should expect an EP Album from me this month latest by February 15. It will consist of at least 5 or 6 tracks and the title is "Mutan Dauri"
SD: We noticed that you have a very strong affiliation with Niger Republic, is there something your fans should know about?
Delta: Well, my parents are both from the Niger Republic. My dad came to Nigeria as a worker in Delta state. And that's how we were born and raised in Nigeria, myself and my sister Fatima and our last born Usman. So as you can see my obsession with Niger is no Coincidence. The NIGER Republic is home too.