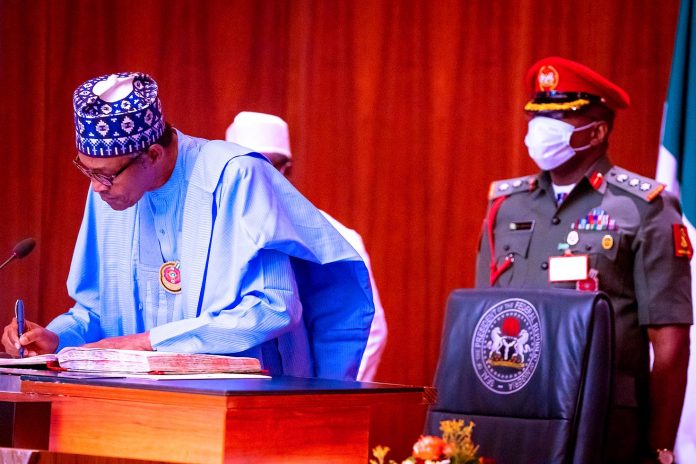 President Muhammadu Buhari has signed the reworked Electoral Amendment bill into law.
The president signed the bill at the Presidential Villa in the presence of the Senate President, Ahmad Lawan, the Speaker of the House of Representatives, Femi Gbajabiamila and other officers.
The signing comes a few days after a presidential media aide, Femi Adesina, assured that President Buhari will assent to the bill.
Before he signed it, the president sought an amendment to the bill by asking the National Assembly to delete Clause 84 section 12 of the bill which prohibits political office holders from contesting elections.
The president said the Clause constitutes a disenfranchisement of serving political office holders from voting or being voted for at conventions or congresses of any political party.