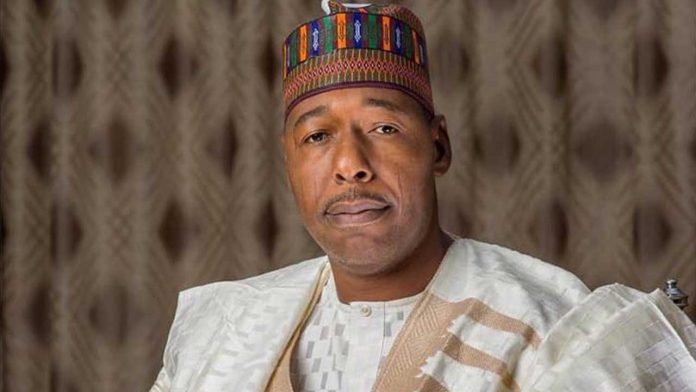 By Abdulrahman Yunusa 
His dealings with the power is enough to prove this about him at this very point. He is extra cautious when sensitive issues are involved in regards to the people he lead. He stood for his armless people at the tough days of Boko Haram activities and succeeded.
Unlike any other politician, Zulum neither put his personal interest above that of his people nor allow his sentiment overshadow rationality. He often put his people first before anything else. Thus this aptly depicts how resemble he is to a stateman than a politician.
To attest this you need to take a dekko at how he confronted several tragedies in the past – just to get his people out of the cave of fear. Meanwhile, his recent assertion that says " I'm not a politician, it's my destiny that made me governor " is another point of contention.
Either he said this wittingly to make an end point for his political voyage because he figured out something despicable attached to his govt and he can't withstand it or get compromised as other politicians do or he isn't satisfied with his performance as leader.
That's what we anticipated from m Bubu and his cohorts but they ended up disappointing us for most of them succumb to the valueless power temptation against their dignity and integrity that need to be uphold at all cost.
However I'm not in support of Zulum to quit politics so soon because he is the only man, as of now I have utmost conviction and respect upon. And with people of his likes out of this dirty game I can say we will be at lost till no specific time of being at the gain politically.
Though I don't know what future hold for us but I'm extremely afraid of losing such a rare gem among Nigerian politicians for they always stands unique and prove to be the best among the rest.
I pray to have lot of people of his personality amidst these useless politicians of ours for the fact that no matter how awful things go, they will, surely change the narratives.
Allah ya tsare mana Prof.
Abdulrahman Yunusa is a political and public affairs analyst, he writes from Bauchi and can be reached via abdulrahmanyunusa10@gmail.com