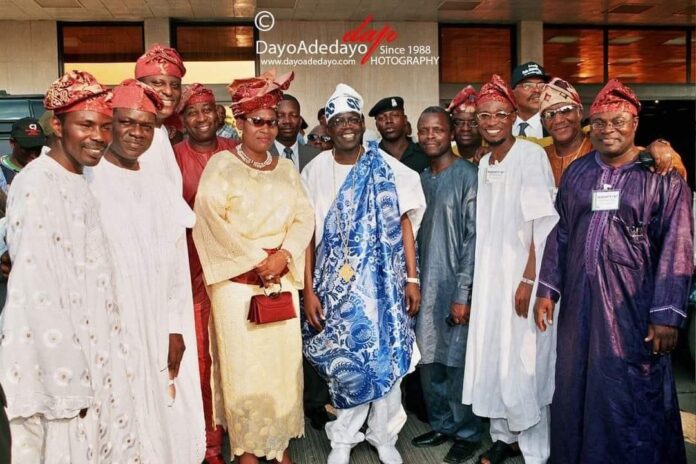 By Ahmad Yusuf 
"My strength is not in money, but in the people around me that God has helped me to make and turn their stories around " – Asiwaju Bola Tinubu . 
Are these people going to fall in line or make a run for it themselves?So the 2 terms former governor of Lagos state, former senator, Apc National leader and the Lagos kingmaker whom many of our politicians are his proteges , Asiwaju Bola Ahmed Tinubu declared his ambition to contest for the number one office in the country to the president this week to the dismay of numerous support groups of the Apc or let me say the support groups of the Vice President who has been rumored to have interests in the number one office himself ( he obviously hasn't declared his intention anywhere , at least yet) because there legitimacy completely lies on Jagaban not contesting,but alas the lion of bourdilon knows the way, he has shown the way and now he is going the way…it's a healthy ambition after all .
Imagine jagaban being on the Vice Presidents corner with all his support, structure and wherewithal? But better yet imagine the Vice President supporting someone who has been his major piller of support, i personally am inclined towards the VP because he is younger, he is learned and has proved his self, his impact was felt throughout the country when he introduced projects like N-power which changed the life's of well over a million youths, Tradermoni for small businesses,School Feeding for the children of the poor, MSM Clinic for small scale businesses, and conditional cash transfer, to mention a few.
But Asiwaju isn't a third wheel either, seeing what he did with Lagos during his stint as the governor of the state, his revenue generation prowess and his special ability to spot talent and groom leaders, all his protégés holding political offices in this country today, are a success story,one of the most important functions of a leader is the ability to pick the people to work with and we can all agree that BAT is a promoter of excellence looking at the quality of people he previously picked and promoted (Vice President inclusive) and how he has been churning out talents and able hands who in turn kept turning the fortunes of the state around (under his watchful eyes) and the way they all stand out,it will be almost impossible to not admire the man…But hey! That is the beauty of democracy, let's keep our fingers crossed.

Yusuf, a public affairs analyst and Social commentator writes from Abuja