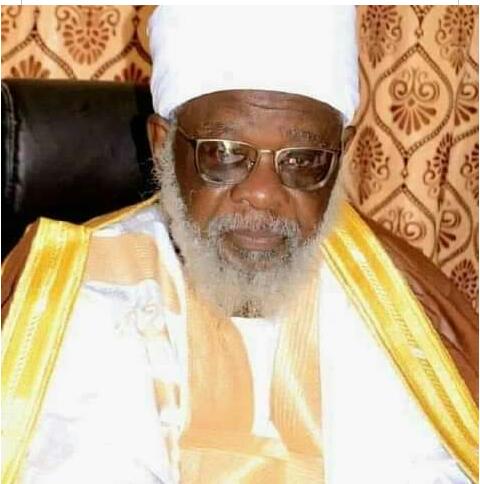 By Zaharaddeen Abdullahi
Those of us who attended Bayero University Kano were regular in his weekly Hadith classes held for one hour immediately after Asr prayers on saturdays and sundays. You will hardly meet any young Muslim student that miss the Hadith series- if you do not attend by choice, you would likely be persuaded by your company, roommates or exodus of people from outside the university community racing to catch the session.

At Darul Hadith, you meet all strata of people from within Kano and beyond humbly seated before the charismatic, often jovial and generally moderate but firm Sheikh. Let me tell you a personal story of how the teachings of late Dr Ahmad Muhammad Ibrahim changed my perspective on leadership, and by extension, life as a whole.

All life is a stage, as Shakespeare would say. I spent my first three years in Bayero University attending Darul Hadith until in 2009 when I decided to stop. Reason: I was finding his interpretation of leadership and followership roles and responsibilities in the Sunni perspective a bitter pill to swallow. Before reaching this conclusion, I was gradually losing fervour with his pro-establishment stance on issues when he would often argue that we followers have a duty to follow leaders (political and traditional) unconditionally and they have a duty to be just and fair unto us. Dr kept referring to a hadith of the Prophet (PBUH) that stated followers must give unto their leaders this right, even when the leaders fail to be just and fair. I was not doubting the authenticity of the Hadith nor Sheikh's sincerity of purpose, but what do you expect of youthful exuberance! Just like many a young undergraduate who naturally nurses ill feelings towards the system, at least for regular and predictable ASUU strike, I defended my decision with the argument that "Dr should devote as much energy and intensity on those hadiths and verses that prescribe harsh punishment for unjust and corrupt leaders" any time this discourse was brought up in discussion circles. In the build-up to my boycott, for three consecutive weeks, Dr dedicated part of his one hour session to emphatically remind the congregation that protest and any form of rebellion is anti-Islamic, as if the wise Sheikh was reading my mind.

As if he knew my decision of boycotting the sessions, my late father asked me during one of my vacation days at home if I attend Darul Hadith classes on weekends and I clearly told him that I have stopped attending. Without dwelling into my reasons, he smiled and didn't utter a word, possibly having an intuition of my radical argument that I would later unpack as just a sense of idealism reinforced by inexperience and youthful exuberance.

After many years of progressive self-development, emerging realities and assuming leadership roles on small scale level, I became wiser and reflected on the deep philosophical and wise interjections of the revered Sheikh that heralded his classes for the most part I attended.

I reconnected with the Darul Hadith sessions virtually, many thanks to one of Darul Hadith's regular students, Dr Murtala Namadina, who consistently drop the audio clips in our secondary school WhatsApp group. Dr Ahmad understood our culture, values and history as a people and how Islam and the Maliki School of Thought has impacted hugely in upholding core tenets of the religion in Northern Nigeria.

He devoted space in his classes to reiterate the importance of moderation, patience and etiquette for young scholars and preachers. His deep respect for the traditional institution, our emirs and leaders at all levels was unwavering. Listening to him subconsciously teaches one knowledge and applied knowledge – wisdom- without ruffling too many feathers.

As we mourn his loss, may Allah forgive his shortcomings and admit him into Firdaus.

Dr Zaharaddin Abdullahi wrote from Kafin-Hausa, Jigawa State.