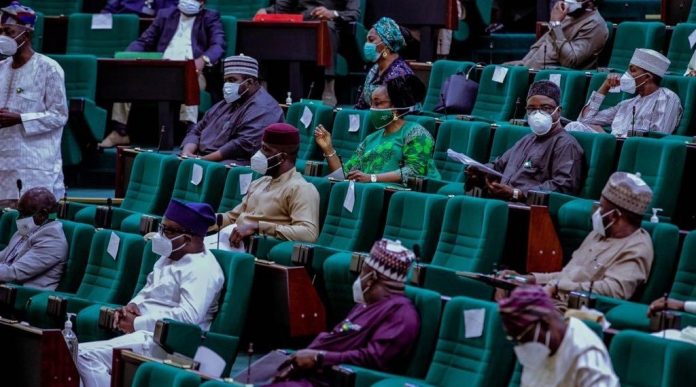 The House of Representatives today passed the 2022 budget estimate with increase in the oil benchmark from 57 dollar per barrel to 62 dollar per barrel.
The oil benchmark increment jacked up the 2022 budget to 17.12 trillion naira from 16.39 trillion naira proposed by the executive.
The budget was passed today following the adoption of the report of the House Committee Appropriations submitted by its Chairman, Mukhtar Batera.
According to Batera's synopsis, the additional revenue will be allocated to the agencies that came forward with additional report that was not captured in the budget.
These agencies include the Independent National Electoral Commission (INEC) for the 2023 general elections, the Federal Ministry of Works and Housing, the National Assembly for constituency outreach, Federal Ministry of Water Resources and the National Population Commission for the 2022 population census.
Meanwhile, the Senate has approved a request by President Muhammadu Buhari to extend the 2021 budget implementation year from December 2021 to March 2022.
The president's request was contained in a letter to the Senate President, Ahmad Lawan, who read it out at the start of plenary today.
In his letter, Buhari said he sought an extension of the 2021 budget till March 2022 because the federal government is looking to fund critical and urgent needs provided for in the Appropriation bill.
Buhari said his request for the extension would enhance the federal government's efforts to improve the wellbeing of Nigerians. Shortly after the president's letter was read, the lawmakers speedily amended the 2021 Appropriation bill to accommodate his request.