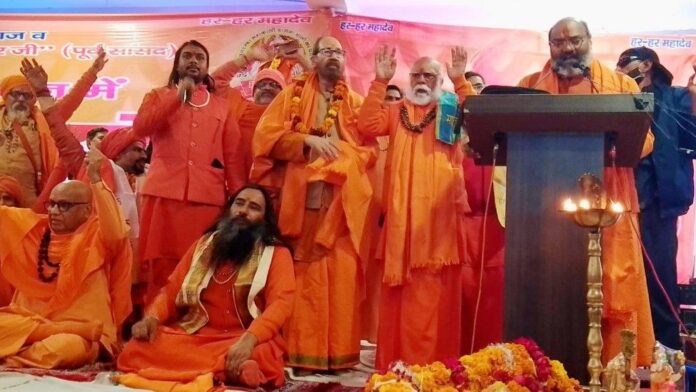 Videos showing Hindu religious leaders in India calling for genocide against Muslims have sparked outrage and prompted demands for action.
Indian police today said they had launched a hate-speech investigation into last week's event in Haridwar, in northern Uttarakhand state, in which participants called for the mass killings and use of weapons against Muslims.
According to a video that went viral, a speaker at the gathering told the crowd that people should not worry about going to jail for killing Muslims.
The meeting was attended by at least one member of Prime Minister Narendra Modi's Bharatiya Janata Party (BJP).
The party stands accused of encouraging the persecution of Muslims and other minorities by hardline Hindu nationalists since coming to power in 2014, allegations it denies.
Narendra Modi's government has not commented on the event.