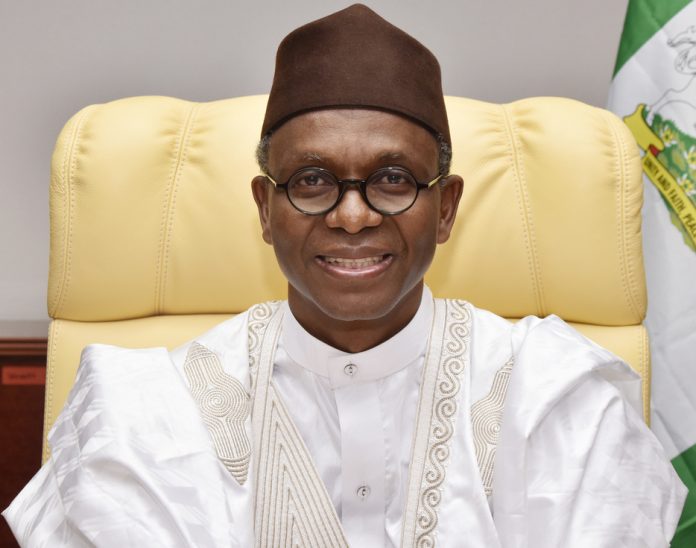 As the astute Mallam Nasiru is, he create his enemy himself deliberately and used them to score some political goals against his people who often fall in to his deadly trap, that's why I never go with his philosophy for he is too emotional while dealing with men who share not exact ideology with.

Most of his policies are pro elites and anti masses all the time. Could you imagine some to be in massive love with those whom there actions are not favoring them, so when you see people like me criticizing and bashing his bald ass and stupid policies, don't ever get perplexed for I'm pro-masses unlike the man in the question.

Someone wjo is always passionate and ever ready to bring forth something that will inflict pain to his people – a sadist in a nutshell I can say, could we do way without sense of reasoning and romance whatever he brought to without cogent and careful observation ? I think every matured mind will go that way because the weak always bear the repercussions.

Meanwhile with regards to his recent series of shenanigans, despite me knowing deeply he is right but I can view them from another lens too. For the cancelation of Friday among working days he did that to pleased the minds of the Muslims, im pretty sure about this and I can go with him only if he doesn't mean anything political with it, but sorry to say I know the man I'm talking about, he is too tricky and he aptly knows how to play religion to manipulate votes and people emotions. 2019 election isn't that far from us.

Moreover with respect to his current action of sacking teachers with " fake certificate" I deem fit to commend that effort wholeheartedly because I know he is right and he is trying to purify the educational sector of which any person with discerning mind would like to see such a dazzling change. However, I would like to see him recruiting people with genuine certificate and couple with expertize in education to fill-in the gap for that will console the mind of both his lovers and otherwise and it would save his ass from another public uproar and upheavals as well.

Nevertheless, despite me being too strident about anything Helrufa'i, and despite the despair I have over anything that has nexus with him, I would like to see him changing his philosophy when it comes to executing policies. I wish to see him paying extra attention to the masses interest when making policies for they are the ones who constitute the great percentage of his state populace.

And therefore, since democracy is the existing order therein the state, then the interest of the weaker folks shall be prevail at all cost and it must triumph against anyone interest for they says " Majority carry the vote " and " the will of the majority is supreme ".

May the interest of our fellow men in struggle be at consideration at whatever level, be it local government, state or federal. For without the masses ( weaker ones ) the state and it's agent won't be in existence, so they must deem fit to appreciate their little contribution toward their existence and thrive in the corridor of power.

With the help of the people they often matreat, they find a reason to brag, flaunt and govern lavishly. Then come to reason that when those weaker folks tend to create a reactionary movement against the tyrannical plots of the elites, who will cry last ! When the social contract cease to exist, the agent of the state would experience the worst, I reckon.

Then why all the mischief and unfavorable treatment against us ?

Abdulrahman Yunusa is a social and political affairs analyst, he writes from Bauchi and can be reached through abdulrahmanyunusa10@gmail.com
The views expressed in this article are the author's own and do not necessarily reflect the editorial policy of Sky Daily