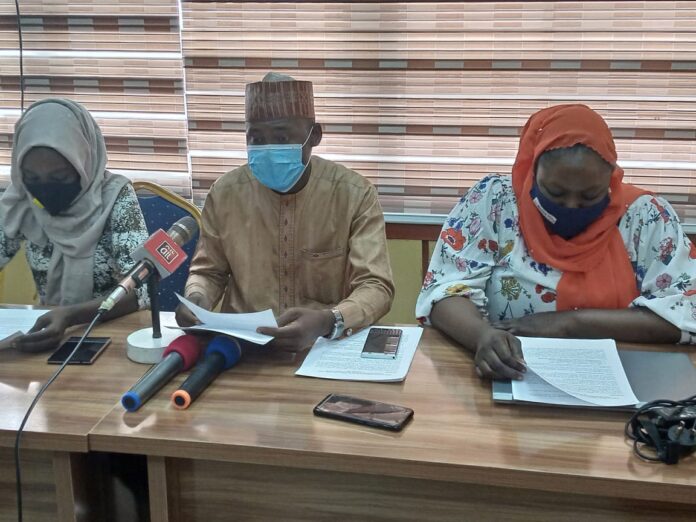 A non-governmental and non-profit organization, Centre for Information Technology and Development (CITAD) had yesterday calls on Nigerians to be vaccinated against Covid-19.
The Project Manager of Public Education Vaccine Project of the organization, Mr. Hamza Ibrahim, made the call during a press conference held yesterday in Kano.
Mr. Ibrahim explained that the project which is supported by MacArthur Foundation is aimed to educating and enlightening the public on the role and relevance of COVID vaccine, adding that the project will work with 18 partners across six northern states of Bauchi, Borno, Kano, Kaduna, Kogi and Plateau.
The Project Manager stated that CITAD had gathered data from researches and through engagements conducted by the partners across the states which gives a broader perspective on the hindrances and challenges of the COVID vaccination in those states.
According to him, in Borno state, for example, there are 87 vaccination spots across the 27 local government areas of the state. But the main challenge of getting as people as possible vaccinated in the state include lack of COVID certificate seal or barcode in 70% of the vaccination spots, nonpayment of COVID vaccine administrators, misconception on vaccine amongst government officials and Lack of sufficient information on where and how to be vaccinated.
Mr. Ibrahim therefore appeal to all unvaccinated Nigerians to quickly go and take the vaccine. He also tasks relevant stakeholders such as government officials, traditional and religious leaders and health authorities, the media, community associations and opinion leaders in the society to join CITAD in the campaign to enlighten people on the relevance of the vaccine and taking it.