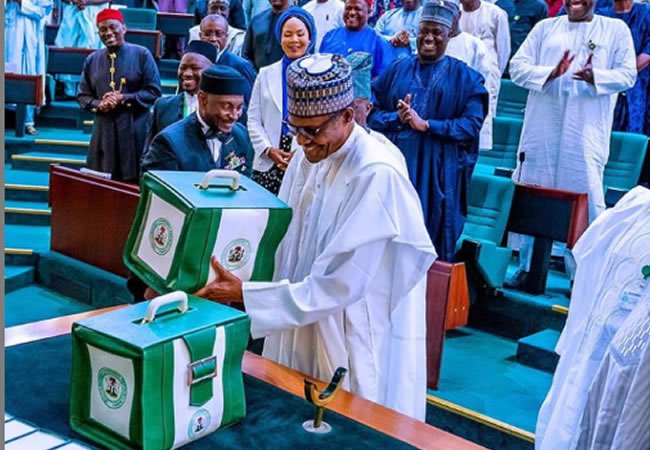 President Muhammadu Buhari is expected to sign the 2022 Appropriation bill next Friday, 31st December, 2021.
This follows the transmission of the signed bill by the National Assembly.
A source at the office of the Clerk to the National Assembly confirmed that the budget has been transmitted to the President.
The source debunked the report that the budget had not been transmitted to the president three days to the end of the year.
The House of Representatives and the Senate passed the 2022 budget last week before they embarked on their annual recess.
Meanwhile, the Minister of Justice and Attorney General of the Federation, Abubakar Malami, says the amended electoral bill is supportive of insecurity and discriminatory for President Muhammadu Buhari to sign into law.
The minister, who made this position known in a phone-in programme on Radio Kano, also maintained that the electoral bill had excessive cost implications, and hence would not be signed by the president.
According to him, the new electoral bill has not captured the interest of all Nigerians, adding that signing it into law by the president will further create more crisis in the political space.
According to the minister, the law makers are only concerned about their political inclination while the president is concerned about the entire lives of Nigerians made up of politicians and non-politicians.
He said any bill signed into law by the president must be in the interest of all Nigerians irrespective of their inclinations.