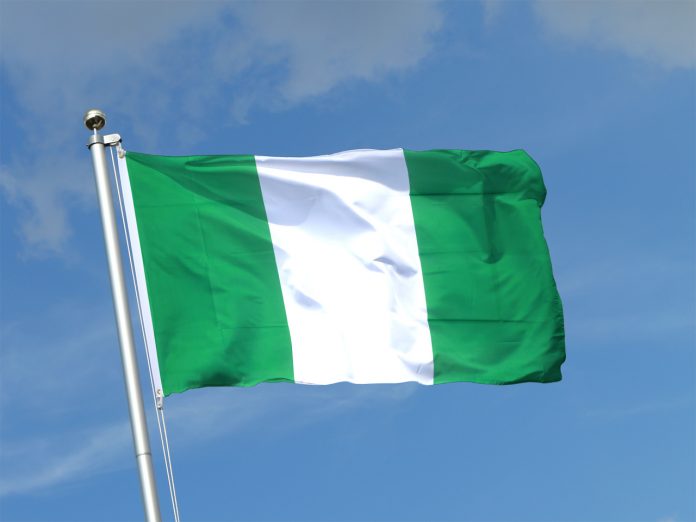 Independence anniversary in Nigeria calls for a reflection on how much young people have endured in this nation, and still resiliently maintain optimism about the future. Across the six geo-political zones, Nigerians are exposed to the consequences of poor governance and lack of political will. Thus, when we look at Nigeria from this perspective, we are inclined to think that Chinyere Nwahunanya was right when she described Nigeria as the theatre of the absurd. Despite this, as a nation, we are growing, and more than ever, young Nigerians are reenacting the nation's narrative and redefining how the Nigerian story should be told.

Between 2020 and 2021, Flutterwave, Paystack, and Andela, youth-led tech enterprises in Nigeria innovating for the African continent left indelible marks in the global tech space after two of the startups achieved the status of a unicorn and the third one acquired by stripe, with ventures like Kuda Bank and PiggyVest winding closer to achieving the same. Hence, portraying a bigger picture that young Nigerian technocrats and leaders are building multi-billion dollar enterprises and solutions. In the same vein, Akinwunmi Adesina and Ngozi Okonjo-Iweala took up positions as heads of the African Development Bank and the World Trade Organisation respectively, placing Nigeria up in the top cadre of the global economic and financial decision making. 

With over 23 million Nigerians unemployed as of the 2nd quarter of 2020 and even worse, 40% of people are living below the poverty line, Nigerians need to take charge and help fix the problems of rising inflation, poor economic policies, industrial crisis categorised by multi-sectoral shut down by strikes, and proffer innovative solutions to take Nigeria out of its current leadership predicament. To do this, youths must take ownership of our problems, know the causes and understand it enough to proffer workable solutions.

What can we do to salvage Nigeria out of its current debauchery with bad governance, undemocratic leadership, and debasing economic policies? The answer is in the hands of every youth. Nigeria boasts of a youth population fractioned at about 60% of its assumed 205 million people. If the maths is done, it translates to a minimum of 123 million young Nigerians capable of delivering good governance through positive participation in politics and electioneering processes. In 2019 alone, data available on Reuters indicate that about 84 million Nigerians registered to vote, with more than half of that figure being persons between the ages of 18 and 35 according to INEC. Sadly, and rather unfortunately only about 32% of registered voters actually voted in the general elections. Youths need to wake up and take control of their destinies by ensuring the right leaders with vision and genuine concern for nation-building are put in political offices.

There are many efforts young people can make in ensuring this is done. The NotTooYoungRun campaign led by organisations like YIAGA with state-level coordination by Brain Builders Youth Development Initiative brought about reforms that significantly reduced the age of contesting in elections or holding political offices. That singular effort led by Nigerian youths has opened doors of opportunity for many young people to run and aspire to leadership in the political space. In 2019 alone, a lot of young people openly contested in the elections. Interestingly, while youths lost the bid for the presidency, many enthusiastic young leaders found their way to the legislative chambers and presidency as appointees of the president and vice president. That is progress. But more needs to be done.

Hence, it is important to participate actively in all of the electioneering processes, beginning at the grassroots. Youths must join political parties and be part of the agendas from inception. They must take up spaces as delegates and should attend ward meetings in ensuring policy manifestoes of their parties are not only youth-centric but must provide solutions to many of the challenges debilitating the nation's growth and development. Thus, party youths and leaders must be strong community men in their political parties who understand the needs of the people. They need and should contribute their own quota in financial obligation and should collaborate in ensuring that political parties have adequate resources to feud in visionary candidates in the elections.

It is often said that when one fails to plan, he has planned to fail. Nigerian youths must rise up from their slumbers, and stop enduring or adapting to bad governance, take up their destinies in their own hands, and actively partake in the leadership of this country. Guaranteed! Building the Nigeria of our dreams and redirecting the Nigerian story in the right trajectory requires that youths must partake, canvass, contribute, and vote for effective leadership across all spaces of the country, starting with the political offices.

Every young person of this country must, as a matter of personal obligation register for their PVCs ahead of the 2023 general elections. Nigeria is our nation, and being the majority, only youths can save this country from its turmoil, and collaboratively build it to the top.

Abideen Olasupo is the Convener of www.yvotenaija.org , a passionate young Nigerian with jealous passion for her development. He tweets at @opegoogle and reachable via abideenolasupo@gmail.com
The views expressed in this article are the author's own and do not necessarily reflect the editorial policy of Sky Daily