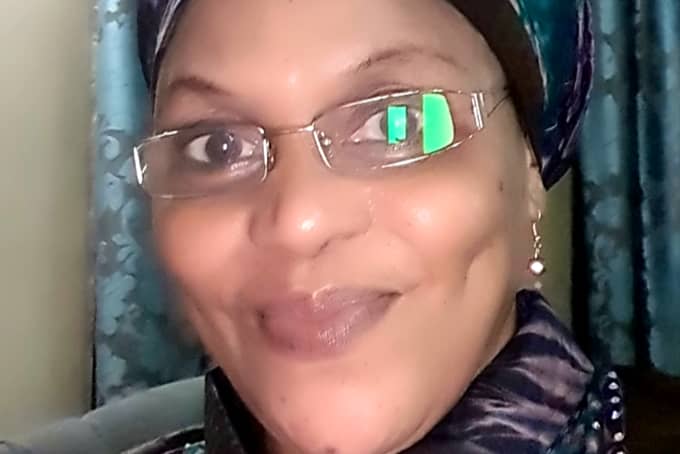 Tunde Olagunju
The word "Amazon" is easily bandied about when describing thereabout any female, but I must say I have found a lady who has truly lived up to the definition of it. An Amazon is a member of a legendary race of female warriors believed by the ancient Greeks to exist in Scythia (near the Black Sea in modern Russia) or elsewhere on the edge of the known world.
Permit me to introduce the lady I found worthy of this classification. Fadima Ibrahim is a woman with enormous influence both in the cyber world and the real world. Her profile on the popular social media site Facebook is filled with objectivity, patriotism, and truth.
Recently in the face of deepening mistrust among major ethnic nations in Nigeria, she came up with an initiative to foster peaceful coexistence among Nigerians across religious and ethnic divides with her target being the hotbed of such crisis; the North.
Arewa Unity and Peace forum was birthed with the mindset of bringing the two religions(Christianity and Islam) together, and also uniting the different tribes and tongues in northern Nigeria. It is her conviction that a united northern Nigeria will enhance the unity of Nigeria as a whole.
Hajia Fadima Ibrahim is very courageous as she is vocal about topical issues which many might view from tribal or religious prism. She has always been speaking truth to power and has never for once shifted her value system for the present administration. Her bold positions on national and tropical issues of enormous national interests are devoid of tribal or religious sentiment. She is one of the few voices of reasoning from northern Nigeria who believes in zoning in our politics and public office against the huge agitations against it by prominent political figures of northern extraction.
She is quite close to some governors of the northern region, but she is never quick to flaunt such affiliations and will rather stay in the background as the Madam "Fix it" to some of them.
Her wise counsel they rely upon and her absolute loyalty keeps her looking out for the interest of her allies and improving their political fortunes positively.
While she might not lead men to a conventional war, she is one ally you must have by your side and one you must allow to lead you to any political war because it is fast becoming evident Allah is so gracious to her with foresightedness and intelligence which keep her steps ahead of any adversary.
One admirable thing about her is that with such enormous influence and high reckoning, she's quiet, reserve, and very unassuming, and that is why I labeled her "The Quiet Amazon".