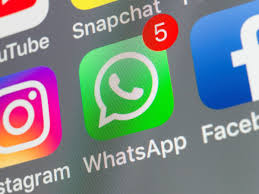 The Facebook Inc,. owned Facebook, Instagram and WhatsApp social networking platforms have been inaccessible on Monday since around 4:30pm.
The social networking platforms have left about 3 billion users stranded and frustrated with the development.
WhatsApp wrote on twitter, "We're aware that some people are experiencing issues with WhatsApp at the moment.
"We're working to get things back to normal and will send an update here as soon as possible.
"Thanks for your patience!"
Also confirming the technical hitch, Facebook twitted, "We're aware that some people are having trouble accessing our apps and products. We're working to get things back to normal as quickly as possible, and we apologize for any inconvenience."
Similarly instagram using the twitter platform informed users that, "Instagram and friends are having a little bit of a hard time right now, and you may be having issues using them. Bear with us, we're on it! #instagramdown."