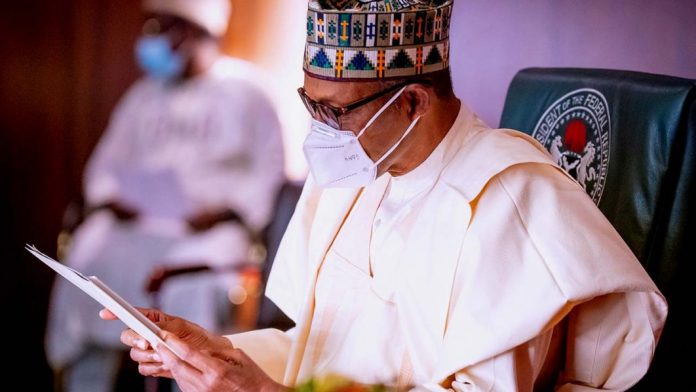 The Federal Executive Council has awarded a total of 878 contracts since the inception of President Muhammadu Buhari administration in May 2015
Secretary to the Government of the Federation, Boss Mustapha, disclosed this yesterday at the opening of a two-day Mid-Term Ministerial Performance Review Retreat in Abuja.
He did not, however, give details of the contracts and policies but that they were targeted at providing infrastructure, geared towards enabling faster economic growth and development.
The retreat was organized to assess progress made towards the achievement of the nine key priorities of the administration of President Muhammadu Buhari.
The event was attended by top government functionaries including President Muhammadu Buhari, Vice President Yemi Osinbajo, Senate President Ahmad Lawan and the Speaker of the House of Representatives, Femi Gbajabiamila.
In a related development, Vice President Yemi Osinbajo says no fewer than 6.39 million farmers have been enumerated across states under the Economic Sustainability Plan, agriculture scheme.
Osinbajo disclosed this in his presentation on the plan at opening ceremony of a two-day Mid-Term Ministerial Performance Review Retreat yesterday at the State House Banquet Hall, Abuja.
President Muhammadu Buhari had in 2020 directed Osinbajo, who chaired the Economic Sustainability Committee, to coordinate the implementation of the 2.3 trillion-naira Economic Sustainability Plan aimed at cushioning the economic effects of the COVID-19 pandemic.
The vice president said that the enumerated farmers had been verified and tagged to their lands through which they would get subsidies.
He said that 320 hectares of land had been cleared in some states at 40 hectares per state.
Osinbajo listed the states as Kwara, Plateau, Cross River, Edo, Kaduna, Ekiti and Osun State.