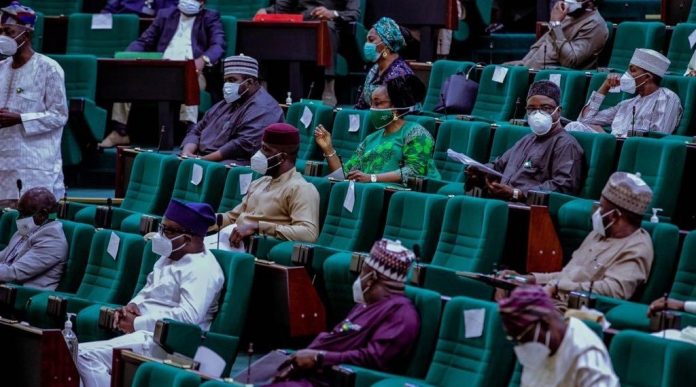 The House of Representatives has set up a special committee to investigate the high cost of food items and commodities in the country.
The committee, which was set up yesterday is to be chaired by the Deputy Leader of the House, Peter Akpatason from Edo state.
The setting of the committee followed the adoption of a motion moved by Ibrahim Isiaka from Ogun state.
The main mandate of the committee is to launch an investigative hearing with all critical stakeholders in the country and carry out the root cause analysis on the rising cost of living.
Moving the motion, Isiaka said prices of food items, commodities, goods and services have skyrocketed by as much as 100 per cent in many parts of the country in the last one year.
He blamed the situation on monetary policy and other fiscal policies of the government, including border closures, COVID-19 containment measures and insecurity.
Meanwhile, members of the House of Representatives today asked the federal government to designate bandits as terrorists.
The Chairman of the House Committee on Defence, Babajimi Benson. moved a motion on the floor of the House urging the federal government to declare bandits as terrorists.
In his motion, Benson said the move will underline the determination of the government to combat the wave of criminality and murders conducted by bandits all over the country.
He noted that it will serve as a brave impetus to the military in the fight against criminality in the region. He noted that all known bandits be declared wanted and arrested wherever they are found for speedy prosecution.