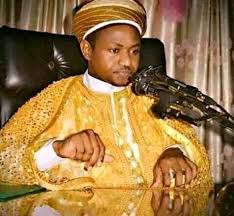 The trial of controversial scholar, Abduljabbar Kabara resumed today at Kofar Kudu Upper Shari'a court.
Lawyers depending Kabara had formally withdrew from the case in a letter dated 15th September.
The letter signed by the kead cousel, Barrister Saleh Muhammad Bakaro, has sadi they withdrew because of what had happened between them and their client.
"For reason of what ensued between the accused and his lawyers and the special meeting we had with our client on 14th September at the premises of the Correctional Facility, equally with the stand of the accused on his lawyer, I duely inform this court of our withdrawal from this trial henceforth as defendant counsel" the letter said.
Similarly, result from hearing and psychatric evaluations tendered to the court revealed that Abduljabbar Kabara was healthy and sound. His two ears were also at state of good health.
The evaluations were both at Dawanau Psychiatric Hospital and Murtala Mohammed Specialist Hospital in Kano respectively.
However, the result confirmed he was reportedly once admitted at Dawanau psychiatric hospital for 5 days following a serious crisis with his siblings in the past. But no mental illness diagnosis was made at the time and he was never placed on drugs.
The court sitting has been adjourned to 30th September 2021.