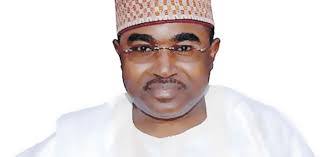 The chairman, National Drug Law Enforcement Agency, NDLEA, General Buba Marwa, rtd disclosed that Kano represent 16 percent prevalent drug addiction.
This worrisome situation was noted by the NDLEA chairman when he paid courtesy visit to Kano state governor Dr. Abdullahi Umar Ganduje.
"In Kano State, drug abuse prevalence is 16 per cent; that is, in every six persons, one is a drug addict and they are between the ages of 15 years and 64 years." Marwa said.
On figures, Marwa asserted that "Kano State has close to two million drug users abusing tramadol, codeine and other cough syrups, rather than cannabis."
"I will like to mention here that since I assumed leadership of NDLEA in January, we have seized over two million kilogrammes of assorted drugs, estimated at billions of Naira." Marwa added.
He expressed delight that Kano is a worthy partner in the fight against drug and urge state legislation to address the issue of politicians engaging drugged youths for political gains.
The Kano state governor Abdullahi Ganduje while welcoming the NDLEA chairman said Kano being a commercial center has been vulnerable to drug trafficking and abuse.
"Being commercial centre, some use that opportunity to traffic drugs and you know we have the international airport, railway and roads that link to many states.
"So, Kano find itself in a vulnerable situation,'' the governor said.
Legitimate drug dealers according to Ganduje would be relocated to market to check drug abuse and trafficking.