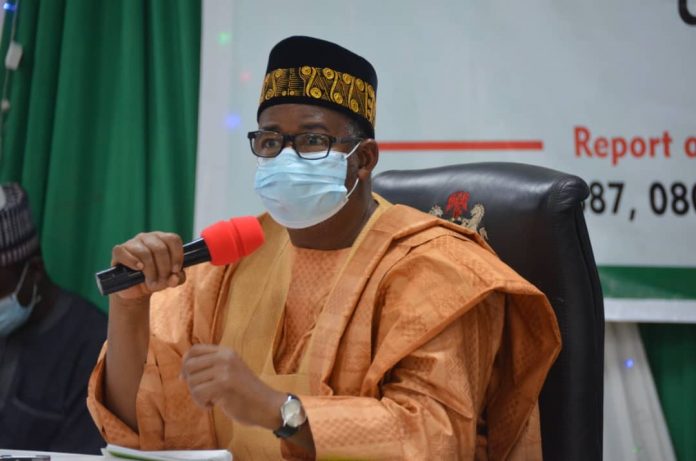 By Sulaiman Maijama'a
Reading the report of the disheartening revelation that the Bauchi state government has uncovered over 7000 ghost workers and pensioners from its payroll, which will enable it to monthly realize over 500 Million Naira saving, has given me sleepless nights this week. This is one of the terrible experiences I have had in recent time. I did not know when i was engulfed by raw, unadulterated pain, thinking about how the State's Governor, Bala Mohammed is taking bold steps to sanitize civil service and block all leakages, other ungodly and unpatriotic people are sabotaging his efforts. If government is to employ fresh graduates on 50 thousand Naira salary scale, 500 Million is equivalent to 10 Thousand employees.
At the time when the global economy is ravaged and governments all over are coping to cushion the effect and Bauchi State is not an exception, these people fail to have the conscience, unleash their cruelty on the resources of the poor masses. And while these fraudulent people, whom I describe as "demons in human structure", are benefiting illegally from this organized financial scam, the Governor is unjustifiably being criticised for being seen at the fault and the civil servants are inflicted difficulty. This is, indeed, more than double jeopardy.  
If justice is to prevail, one cannot point an accusing finger to the citizens of the state who have been registering their discontent and throwing  barrage of questions to the State Governor, Sen. Bala Mohammed, seeking clarification on why are the salaries of some workers not paid as at when due. Those who think to seek clarification on issues of this nature is a crime, know nothing about the Constitution because every citizen is entitled to ask questions on any public issue, except for classified matters, as by law established.
For a couple of months ago, there have been concerns by the Bauchi State citizens, especially civil servants, as regards to the hitches that result in delay of the payment of some workers' salaries in the State. For the fact that Bauchi State is a civil service state, the problem appears to be the greatest concern of the people these days, and the opponents of the PDP led administration take that to their advantage by crashing in, posing questions to the Government in power as to why the delay and why despite death, retirement and record of no employment, there has been an exponential rise on the wage bill?
This fraud in civil service started long before Senator Bala Mohammed came on board as the executive governor of Bauchi state. Though, his approach to bringing it to a halt is extraordinary, It appears we have a long way to go as the efforts have always proven to be an exercise in futility.
In September, 2020, In order to address the challenges on the issue, Governor Bala hosted a Media Parley with civil servants, labour leaders, Government's officials, elder statesmen, stakeholders and the Media where massive corruption in the system was exposed. A financial consulting firm, DYNATECH Solutions Limited, contracted by the State Government to sanitise its payroll and nominal roll had revealed that ghost pensioners have been paid over N700 million within one year. While addressing the government, DYNATECH said the sum of N744,000,000 has been siphoned out of the state treasury.
I was happy then when the Governor resolved to not spare anyone found behind the organized financial crime on the Government's payroll. Unfurtunately, however, less than one year down the line, some people could be brave enough to summon courage and orchestrate their devilish act, just a replay of the last year. Something, then is wrong!  For Senator Bala to find a lasting solution to this, he must begin to speak to those found to be involved in collecting undeserved salaries and pensions "in a language that they understand". What language do they understand?
I remember a couple of months ago, when some crooks found to be behind financial scam on the state's payroll, were publicized; their names published on national dailies along with  pictures and their places of work. Please, your Excellency, this should sustain; Whoever is found indulging in such a scandalous act, regardless of his social status, should be a breaking news for the day on National dailies, Radio and Television stations. Their names should make the banner headlines and their pictures take the frontpages of the Newspaper. This is the best way they are embarrassed just like they  embarrass the responsibility they are entrusted with, and it will serve as a deterrent to others.
Since these people do not mean and wish well for the society as their actions result in general affliction in the society with public institutions being grounded to a halt, please, your Excellency, we want to see them facing the fullest wrath of the law, being chased to jail, for they are nothing but calamity to our journey to promised land.
Maijama'a, Faculty of Communication, BUKsulaimanmaija@gmail.com
The views expressed in this article are the author's own and do not necessarily reflect the editorial policy of Sky Daily