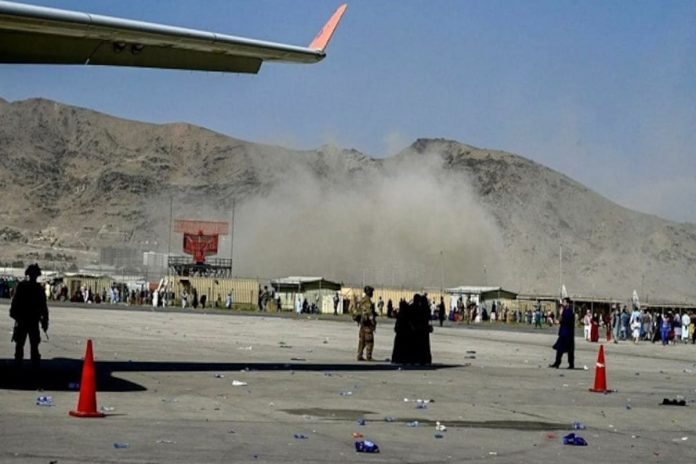 At least 72 civilians have been killed in the two explosions outside Kabul airport in Afghanistan.
At least 13 US soldiers were also killed in yesterday blasts, the worst single-day loss for American troops in Afghanistan since the August 2011 attack on a Chinook helicopter that killed 30 service members.
The US troops helping to evacuate Afghans desperate to flee Taliban rule are bracing for more attacks.
Yesterday's attack was claimed by ISIS offshoot in Afghanistan, The Islamic State in Khorasan Province, which said its suicide bombers singled out translators and collaborators with the American army.
US President Joe Biden pledged to retaliate against the attack in Kabul, confirming that the bombings were carried out by ISIS.