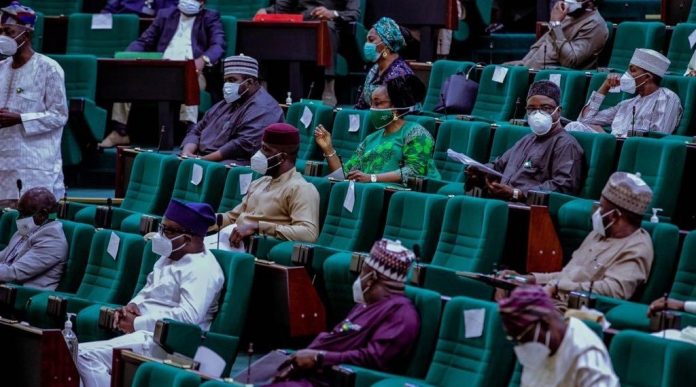 The House of Representatives today rejected a motion to declare Bauchi State an oil-producing state.
A member from Bauchi State, Yakubu Abdullahi, moved the motion for the federal government to declare the state an oil producer and extend the 13 per cent derivation to it.
Abdullahi argued that oil exploration in Bauchi State commenced in 2018 and up till today it is still ongoing but no official report on whether the exercise is a success or not.
Abdulllahi prayed that the House should mandate the Committee on Petroleum Resources to invite the Nigeria National Petroleum Corporation to give comprehensive representation on the level of work in the oil exploration currently undertaken in Alkaleri Local Government Area of Bauchi State and the successes recorded.
The motion was not debated, but when it was put to vote by Speaker Femi Gbajabiamila, the nays had it.
Meanwhile, the House of Representatives today stepped down the laying and consideration of the Report of the Conference Committee on Petroleum Industry Bill (PIB).
The PIB Conference Report which was earlier listed for presentation and consideration was, however, stepped down after the House resumed plenary at the end of an executive session.
It was reported that the House earlier witnessed a rowdy session as some lawmakers protests over alleged reduction in the approved percentage accruing to host communities
The House had earlier voted 5 percent for host communities in the bill earlier passed while the Senate passed 3 percent.
The rowdy session began prior to the arrival of the Speaker, Femi Gbajabiamila.
Even when the Speaker arrived the chamber and took his seat, the rowdy session persisted, forcing the Speaker to ask the House to go for an executive session.