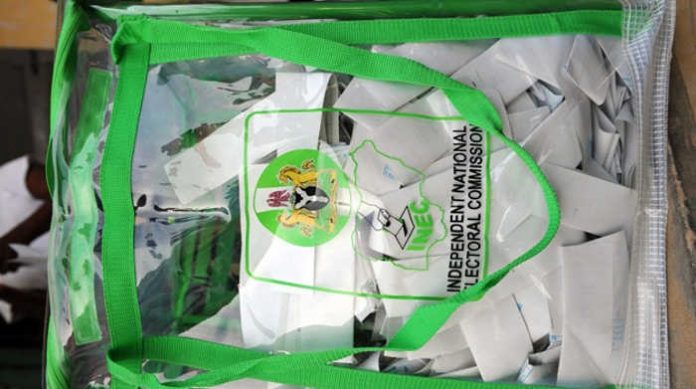 By Abdurrahman Hassan Usman
I wish to write this piece in order to share ideas with you on how we can make decisions that will help us in coming up with responsible leadership at all levels in the General Election coming 2023.
It's an obvious fact to every patriotic (and even unpatriotic) Nigerian that we have suffered in the past and as well, we are suffering now as a result of casting our votes to some selfish and deceiving politicians. However, the purpose of history is to:
Visit the past (i.e Recall the mistake we made and its consequences), Adjust the present (i.e make the right decisions) and Plan for the future (which we need to do now).
Before I mention who our votes should be given to, we need to answer this question:
"What tactics do our politicians use when trying to deceive and influence us to give them our votes and how are we going to stop ourselves from being deceived?
Below mentioned is the answer:
1. Our Condition
2. The use of Elites/Well-to-do individuals
3. Money-Politics
Let's take them one after the other and discuss them in brief.
OUR CONDITION
Many politicians use our condition (i.e carefully studying our problems and demands) to fake us out and earn our votes. To make this clear, let me put it this way, when they come for campaigns, they tell us most of our problems (including the ones we don't know) and make promise to address them if elected.
In most cases, they take advantage of Insecurity, Bribery & corruption, Unstable electricity, Unemployment, Bad roads, Inflation and Poor Educational, Health, as well as Agricultural system, among others to achieve their goals.
Of course, the issues mentioned above are our problems and we want them solved. But the question to ask is "Have 40-50% of our elected officials been able to address the issues?" NO. Therefore, we must be wise and careful enough to elect those who will address the challenges.
USE OF ELITES
it is a known fact that elites or societal stakeholders are used by many politicians as tools for achieving their political goals. They persuade and influence the elites so that they (the elites) can influence their followers in the society to vote them.
To address this, we must try to be brothers keepers. We must always remind our Elites to fear Allah in all their actions.
MONEY-POLITICS Money is the major tool used by selfish politicians use to dupe both educated and under educated electorates. The best way to curb this is for citizens to be contented with what they are blessed with. In stead of receiving money from politicians, they should ask them to provide jobs for them. We must also note that, anyone using money politics is not a true politician but a wicked business man who wants to destroy our own businesses and build his own. And This brings us to the main issue.
"WHO DESERVE OUR VOTES?"
Before mentioning who worth our votes, we must understand that the powerful way to achieve a responsible leadership in Nigeria is to change some of our attitudes toward our Lord. We must be adherents to the commands of Allah and His Messenger (peace and blessings be upon Him) and also refrain from committing sins to the based of our ability. We shouldn't give our votes to any tested and untrusted politician again.
Our votes shouldn't go to anybody calling for 'Zonal Leadership'. Let his characters earn him our support and votes, not 'Geopolitical Zone'. We should look for integrity, dedicated, faithful, honest, peaceful/unbiased, hardworking, patience, contented, courageous and intelligent persons/politicians.
Other ways of finding the right politicians include the need for our Elites to fully examine and choose politicians based on merits before embarking on campaign for them. The youths should be given more chances to fully partake in all political matters. The youth should also give maximum cooperation and support to our religious leaders when it comes to decision making (and other issues that may arise).
In conclusion, we must remain prayerful and hopeful for Allah's assistance.
God bless Nigerians and the Federal Republic of Nigeria.
Abdurrahman Hassan Usman, Jos.
abdurrahmanhassan812@gmail.com
The views expressed in this article are the author's own and do not necessarily reflect the editorial policy of Sky Daily