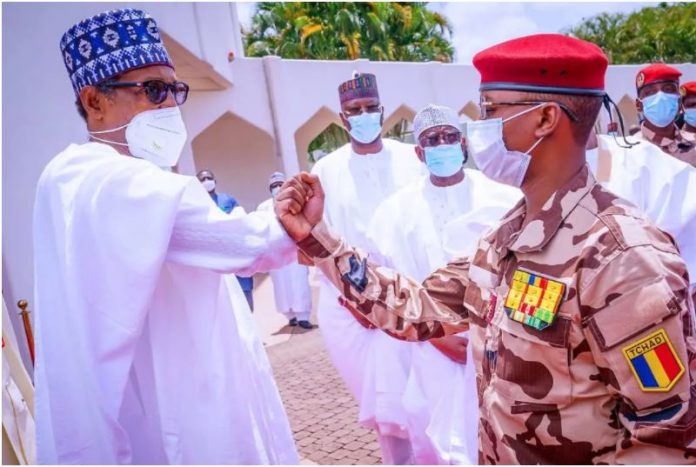 President Muhammadu Buhari has promised that Nigeria will assist the Republic of Chad to stabilize, and return to constitutional order.
President Buhari made the promise today at State House, Abuja, while hosting Lieutenant General Mahamat Idriss Deby Itno, President of the Transitional Military Council of Chad.
A statement issued by a presidential spokesman, Femi Adesina, recalled that Marshal Idriss Deby Itno, President of the country, had died battle last month, while leading troops to confront insurgents, who had come in through Libya.
The President, while speaking to his visitor, said Nigerians know and appreciate the role Chad played in combating terrorism.
President Buhari said Chad should not hesitate to ask for help in areas it deemed necessary
Mahamat Itno, thanks Nigeria for the solidarity shown after the passage of the former President.