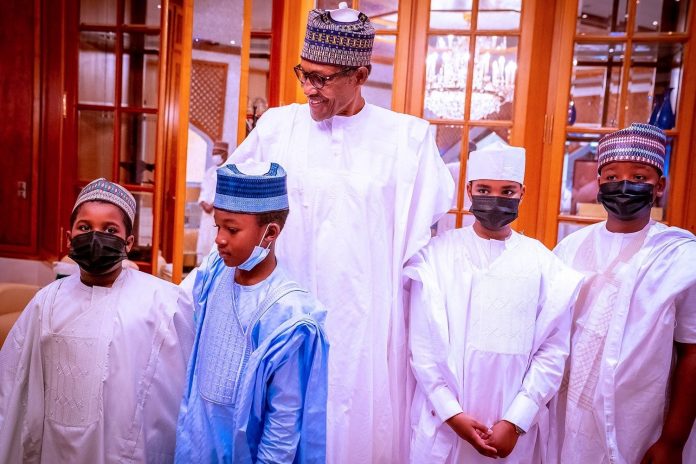 President Muhammadu Buhari has called for prayers against the tragic incidents of kidnapping and banditry and the desperate quest for political power expressed through blackmail against the existence of Nigeria as a united entity.
He made the call in a goodwill message to all Nigerians and Muslims across the globe as they mark the Eid-el-Fitr following the completion of a month of fasting.
The president in the message which he personally signed called for unity and solidarity among all citizens particularly at a time when the country was faced with multiple challenges.
He said the problems could be surmounted when Nigerians coalesce as one.
President Buhari, in a statement released yesterday by his spokesman, Garba Shehu, also urged Nigerians to continue to observe all COVID-19 prevention measures and celebrate responsibly during the holidays.
Meanwhile, President Muhammadu Buhari says he expects Nigerians to be more tolerant with his administration over the widespread insecurity.
The president has come under intense pressure as a result of the security challenges in virtually all regions of the country.
While different groups have asked him to step down or be impeached, 17 governors of the Southern states on Tuesday asked him to address the country over the rising insecurity.
Among the governors were those elected under the ruling All Progressives Congress (APC).
Speaking with newsmen after observing Eid prayer at the Presidential Villa in Abuja, the president said his government is doing its best to secure lives.
He also vowed that his administration will use all available resources and manpower in dealing with bandits to ensure access to farms and food production in the coming growing season.