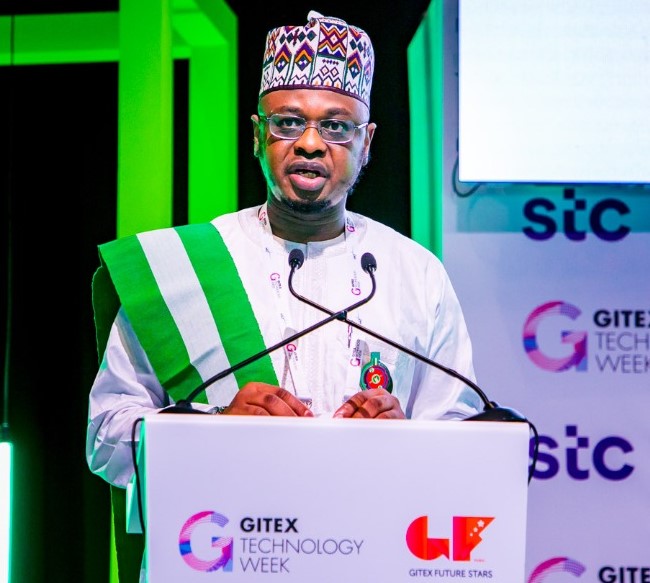 By Adnan Abdullahi Adam
The Nobel laureate, Prof. Wole Soyinka, once stated that fake news will trigger a Third Word War, and it will start right from Nigeria. Soyinka's "prophesy" appears to carry some iota of "testimony", considering how fake news, hate speeches, cyber bullying are widespread, dominating Nigerian cyber space to the extent of threatening the nation's peace.

Last week, an online newspaper fabricated a very disturbing report alleging that Dr Isa Ali Pantami, Minister of Communication and Digital Economy, is 'on the watch list of America's intelligence Service'. At once, some reputable news media outlets embarked on the fact-checking of the news which revealed there is no evidence that Pantami is on the watch list for terrorism, as reported by the newspaper. The news platform later apologised and retracted the report, while the minster vowed to seek redress for defamation in court.
The allegation appears to be a sheer act of defamation of character against the minister for his no non-sense stance on regulating telecommunication companies' activities regarding SIM card registration. As it seems, there is conspiracy against Pantami by some powerful people to cast him in a ditch at any cost.
Subsequently, some media houses ganged up with social media "influencers" to create and galvanize #PantamiResignNow trending on Twitter over related allegations that the minister was a sympathiser of Al- Qaeda, Taliban, Boko Haram, thus igniting another wave of smear campaign against the minister with intent to force him to resign from office.
The smear campaign is reported to be sponsored by some powerful individuals who see the minister as a stumbling block to their self-serving ambition. Thus, they launched malicious media warfare attacks to disgrace the minister for his selfless service to God and the nation.
An individual's speeches and actions are by-products of his thought and reasoning. Thus, if we are to solve our problems as a nation, we must start by changing our pattern of thinking in a more positive and productive way. As Nigerians, changing our thinking is the first condition for changing our social circumstances.
It seems we are living 100 years behind the times, because of our inability to learn from history of political, economic, religious struggles of the world, and to borrow from their wisdom and to figure out means of achieving our social and political reforms.
Iconic figures like Mahatma Gandhi of India, Nelson Mandela of South Africa and Martin Luther King Jr. of America wrote their names in gold and became household names globally.
Through their strategic thinking, passive protests and non-violent struggles Mahatma Gandhi delivered his people from the cruelty of British colonial rule, ditto Mandela who was imprisoned for 30 years for his civil right campaigns against apartheid regime in South Africa.
American history will be incomplete without Rev. Martin Luther King Jr., who was shot dead in 1968 for his non-violent civil rights activism against racial discrimination of black and non-white community. He is a martyr who died for freedom and equality of all Americans regardless of race or colour.
In a complex and multi-ethnic society like Nigeria, only few people are objective to see the truth as it is, who could formulate a well-informed personal opinions based on social critical analysis devoid of intolerance, bigotry and tribal affiliation.
If Nigerians want to live harmoniously, they must imbibe self-restraint and learn to control anger and emotion in our national discourse. In solving our problems, we must be guided by critical thinking and rational judgments; we should not allow religious, ethnic and regional sentiments to cloud our judgments.
It is said, "Correct diagnosis is the half of a cure". Nigerians must think in abstract terms in order to identify causal links of their unity with a view to finding out the clear analysis of their condition. They should be able to think for long term consequences of their actions as Khalil Jibran said, "We choose our happiness and sorrow long before we experience them".
At the Gate of Nigeria House London
Not long ago, a viral video appeared in which Miss Saratu Ishaya Audu, a British-Nigerian lawyer, picketed the gate of Nigeria House in London. The video, which attracted millions of viewers, showed Miss Saratu raving and cursing President Buhari , using expletive language as 'fool', 'bastard' without self-restraint.
By using unguided utterances and derogatory language, Miss Saratu did not portray herself as a lawyer and a lady. Her behaviour was outrageous and uncalled-for; it is a clear example of many Nigerian "intellectuals" that are carried away by emotions and resort to ethnic and religious hatred.
For right or wrong, almost every happening in North Africa and Middle East has some ripple effects in the vast Hausa-speaking states in Northern Nigeria. This is because there is a historical relationship with Islamic/Arab world, since pre-colonial era as a result of the influence of trade, Islamic religion and culture. And to this day, little has changed.
Truly, the controversial statement that even Pantami himself acknowledged, which implies sympathy with the ISIS, Al-Qaeda, Taliban is due to his youthful exuberance, inexperience and lack of thorough knowledge of political crisis of Middle East and Arab world, so he falls gullible victim of bandwagon follower that is expected during the time at his age.
Adam writes from Ungogo, Kano state via adnanadam37@gmail.com, @realadnantweet; 08106385506
The views expressed in this article are the author's own and do not necessarily reflect the editorial policy of Sky Daily