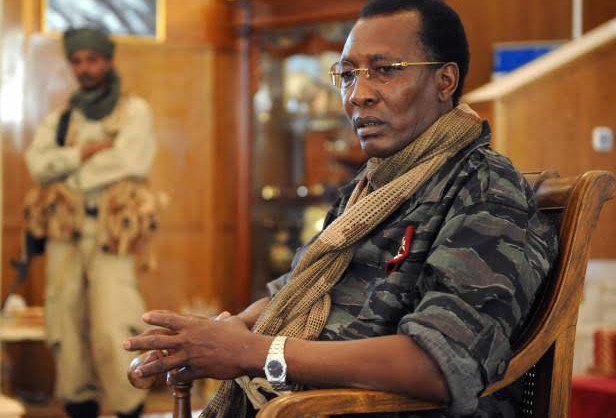 By Hajara Abdullahi
The Death of Chadian President Idris Deby, yesterday as a result of wounds sustained in a deadly encounter with rebels in the Northern part of the country who have been terrorizing residents have left a heavy grief and sad feelings in the mind of not only citizens but Africans and the world in general. In a statement made by the spokesperson of the army General Azem Bermandoa narrated how the president breathed his last breath defending his nation.
In the 30 years he spent in power Deby has pledged his commitment in war against insurgency ravaging countries like Chad, Nigeria, Niger, Cameroon that are all located around the lake Chad Basin.A year ago Deby led an operation named "Wrath of Bomo" against Boko Haram terrorist in the deadly Sambisa Forest. The attack is a revenge on a recent one the rebels undertook that killed 90 soldiers.
Chad alongside Nigeria, Niger, Cameroon have been faced with rising cases of insurgency and rebels attacks, But the commitment of the Late Chadian President Idris Deby is a remarkable and commendable one taking into consideration that he's the Only one among them who led his country's army to fight with the terrorists.
Boko Haram terrorist recently launched an attack on Damasak killing 8 people and forced many people to seek refuge in the neighboring Niger Republic. The atrocties of Boko Haram, ISWAP alongside others have led to the loss of 30,000 lives and about 2 million people have left their homes seeking for refuge in neighboring countries.
Both President Muhammadu Buhari and Bazum Muhammad have testified the tremendous commitment of the deceased in addressing the issue of insurgency ravaging the sahel region. But is commendation alone satisfiable? They should try and emulate the steps of the decease in giving thier full support and leading the way as he did to ensure peace and stability in the region becoming a shadow of its past.
Hajara Abdullahi writes from Mass Communication Department, BUK.
The views expressed in this article are the author's own and do not necessarily reflect the editorial policy of Sky Daily