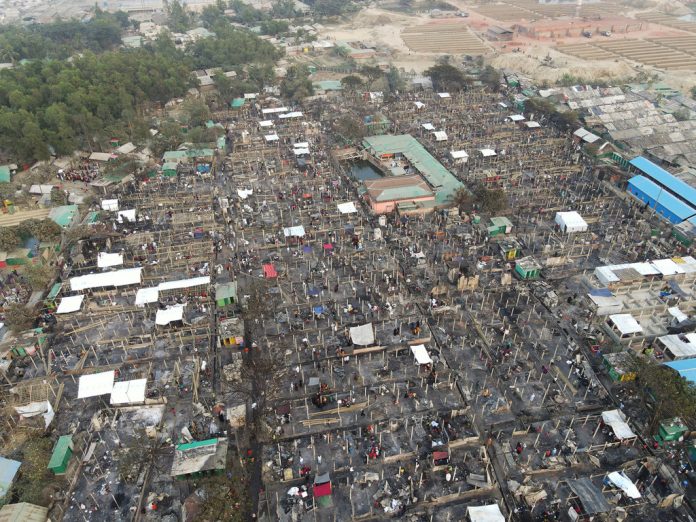 The death toll of a huge fire in a Rohingya refugee camp is feared to be rising, while tens of thousands are homeless after fleeing the blaze.
So far seven people are confirmed to have been dead.
Refugees International quoted witnesses as saying barbed wire fencing around the Cox's Bazar camps in Bangladesh trapped many, including children.
The settlement is part of a network of camps housing over a million refugees who have fled Myanmar since 2017.
Refugee aid groups have estimated between 40 thousand 500 and 50 thousand people have been affected by the fire.
Many are seeking shelter in nearby camps, friends or families' shelters and learning centres, according to the World Food Programme, which also said some of its food centres were burnt to the ground.