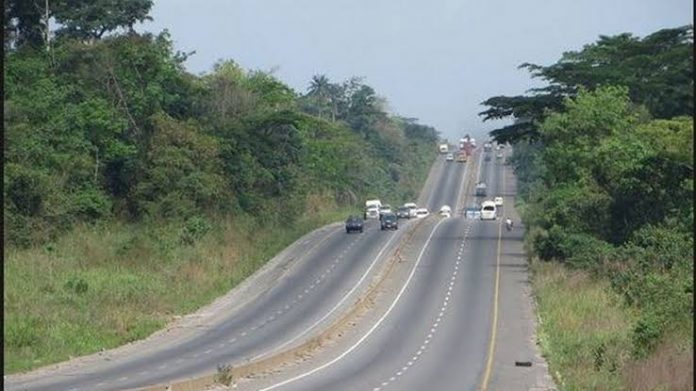 By Muhammad Danjuma Abubakar
The Federal Government in a document released recently by the Federal Ministry of Works and Housing announced its decision to concession twelve(12) Federal Highways to private sector investors.
It listed the 12 Highways to be concessioned under the 'Highway Management Development Initiative (HMDI) as; Benin-Asaba, Abuja-Lokoja, Kano-Katsina, Onitsha-Owerri, Shagamu-Benin, Abuja-Keffi-Akwanga, Kano-Shari, Potiskum-Damaturu, Lokoja-Benin, Enugu-Port harcourt, Ilorin-Jebba, Lagos-Ota-Abeokuta and Lagos-Badagry-Seme border. The FG opined that her decision was to ensure "regular maintenance of the road networks across the country.
As a matter of fact, good road infrastructure is a unit of the broader term 'Infrastructures' which encapsulate water and sanitation, healthcare, housing, electricity, ICT, seaports, airportsand so on that are precursors to inclusive and sustainable development.
Put differently, our efforts towards holistic development are linked to good road infrastructure; as it enables people to access essential services. Given this reality, government at all levels have allocated billions of naira either construction or rehabilitation of roads including the creation of specialized agencies such as the Federal Roads Maintenance Agency-FERMA(by the federal government); yet the state of roads in Nigeria today do not match these resources spent over the years. Rather, these roads are characterized by pot holes and craters. Commuters are forced to contend with dust, gunmen attacks and avoidable accidents largely due to corruption.
Road contracts is one of the big sink-hole and source of public sector corruption through delivering of low-quality jobs, non-execution of contract at all and exchange of bribes from the top to the bottom that include site engineers sent for inspection.In essence, billions of tax payers money meant to have good roads in place are kept 'cool' in individuals' pockets.
At this point, it is in this writer's view that the FG's decision to transfer 12 highway maintenance and operation to private investors under what it termed "Value Added Concession" Agreement, as wise; because road maintenance is capital-intensive business and government has no business to run business except to play facilitative roles for private sector players to run businesses and generate employments. We must understand that the robustness and resilience of our economy is intricably tied to sound private sector participation especially in areas of Agriculture, Transportation, Education, Energy, Minning, ICT et cetera and a good way to stamp out public sector corruption.
It however deserves emphasis that the Federal Government must ensure allocation of these highways to interested bidders is blind to political affiliation, party loyalty and be transparent. It should also try as much as it could to shut out "briefcase" private investors. The not-so-good system that characterized the power sector privatization with so much loose-ends still etches in the memory of Nigerians.
More so, the government must be thorough and ensure that the contractual terms embedded in this proposed concession do not box ordinary citizens at the end and not rope the government herself.
In view of these foregoing, the federal government and relevant agencies such as the Infrastructure and Regulatory Commission (ICRC) must exhibit assiduousness in her monitoring and time to time directives to the would-be concessionaires.
In conclusion, all relevant stakeholders like labour, the media, CSOs, NURTW among others should be carried along and the citizens be well informed on benefits derivable from this decision.
Abubakar writes from Minna, Niger State
Muhammadcares4u@gmail.com