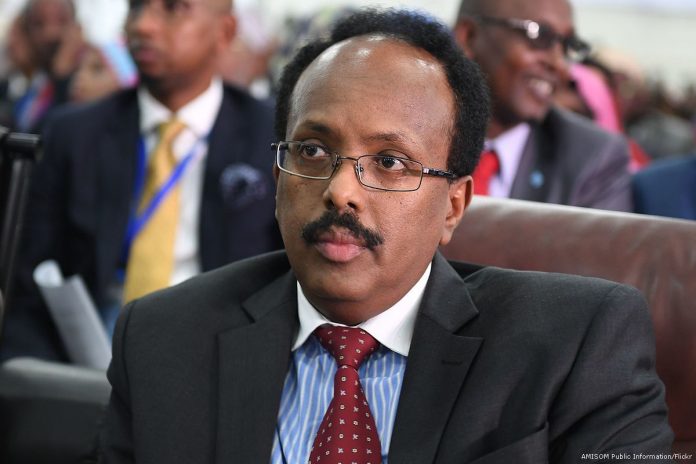 Somalia has missed a key deadline to hold a presidential election today, plunging the country into political uncertainty.
The first term of incumbent President Mohamed Abdullahi Farmajo Mohamed ends today.
Talks between the federal government and regional states on how to proceed with elections collapsed on 5 February.
In a statement today, opposition presidential candidates said they would cease to recognize Farmajo as president because his term had expired.
They called for the formation of a transitional body made up of the speakers of the two houses, leaders of regional administrations and representatives from their alliance to steer the country towards elections.
They also urged the Somali National Army to stop taking orders from President Farmajo as from today.